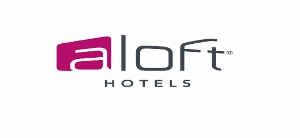 Starwood Hotels and Resorts Worldwide has announced that its rapidly expanding Aloft Hotels brand will soon enter the Australian market for the first time.
Owned by BAAC P/L, an affiliate of BGC (Australia) P/L, Aloft Perth Rivervale will open in late 2016, featuring 224 loft-like rooms, leading-edge technology and a lively social atmosphere.
This latest signing represents Starwood's third property in Perth, following the opening of Four Points by Sheraton Perth in June 2012 and the signing of a management agreement for The Westin Perth, also owned by BGC, due to open in early 2017.
"We are delighted to introduce our stylish Aloft brand to Australia in partnership with BGC, which has established a strong reputation of quality and innovation in this market," said Stephen Ho, president, Starwood Hotels & Resorts, Asia Pacific. "This announcement signals a momentous occasion for Starwood as we continue to build on our strong success in the region. The hotel will appeal to the next generation of travelers who appreciate urban-influenced design, accessible technology and live music performances at the signature W XYZ bar, in close proximity to Perth city centre."
Located in the suburb of Rivervale, just east of Perth's CBD, the Aloft hotel is part of a redevelopment project that will transform riverfront land into a commercial and residential precinct.
Director of BGC Julian Ambrose said the commitment to a long-term management contract with Starwood Hotels and Resorts for the first Aloft hotel in Australia is a strategic and important partnership for BGC Development.
"Aloft's success internationally is very impressive. The brand offers a modern, authentic experience that travelers have not seen in the Australian market. Together with Starwood's proven track record and strong guest loyalty, we believe this will be another successful venture that will further develop our commercial relationship," said Mr. Ambrose.