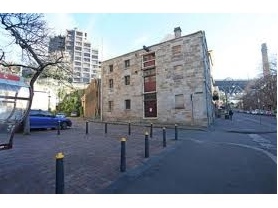 James and Hayley Baillie have been forced to abandoned plans to develop an opulent hotel in The Rocks, leased from the Sydney Harbour Foreshore Authority for 35 years
.The Baillies say construction costs to revamp the property had grown from an initial quote of $8 million to up to $23m. Mr Baillie, who owns the Southern Ocean Lodge on Kangaroo Island and the Capella Lodge on Lord Howe Island, said it was impossible to make the nine-suite hotel stack up financially.
"Even though the hotel was charging $1400 to $3000 a night per room, we could not stack it up," he said. The nine-suite luxury hotel was to have been developed within heritage buildings in Sydney's Rocks precinct and had been scheduled for completion in 2015.
"We have had excellent support for this project from the Sydney Harbour Foreshore Authority, however the complexity and costs of additional approvals required by the State Heritage Council and City of Sydney have created a considerable burden," Mr Baillie said.