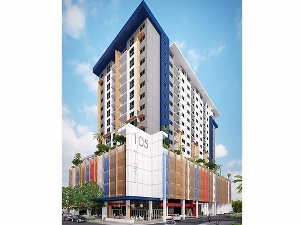 Work is expected to start within two weeks on Halikos Hospitality's 18-storey luxury hotel in Darwin.
Being built on the site of the Top End Hotel, D105 will be a 4.5-star property with a mix of one and two-bedroom serviced apartments and release an extra 180 rooms on to the market, according to Halikos Hospitality general manager Geoff Weeks.
He said the complex would only be available to accommodate resource project staff and corporate clients.
"D105 not only serves to meet the accommodation needs of major projects, but will also create further opportunity for local suppliers as well as training, development and employment of local staff, and increase Darwin's overall capacity to provide diverse accommodation solutions," Mr Weeks said.