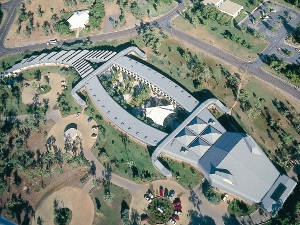 Accor is now also the Northern Territory's largest accommodation provider, officially taking over management of the iconic Crocodile Hotel in Jabiru and Cooinda Lodge at Yellow Water Billabong.
Operated by Kakadu Tourism (formerly Gagudju Dreaming), the Mercure Kakadu Crocodile Hotel and Kakadu Lodge Cooinda, managed by Accor complement Accor's portfolio of hotel and resort product available to travellers in the Northern Territory.
The two new hotel additions have increased Accor's presence in the Northern Territory to nine hotels in total, providing a comprehensive network of accommodation for travellers between Darwin, Katherine, Kakadu and at Ayers Rock (Uluru).
Simon McGrath, chief operating officer Accor Pacific said, "Accor will use the full breadth of its network in the Asia Pacific to attract international markets, particularly the emerging markets of China and India, as well as capitalising on the strength of Accor in European markets. We will seize the opportunity to broaden the knowledge and understanding of The Kakadu Crocodile Hotel and Kakadu Cooinda Lodge among the domestic market and our loyalty members to bring even greater vision to these national assets. "Most significantly, however, we are pleased to be building upon the owners' dedication to engage with and build careers for Indigenous employees. Accor has demonstrated our commitment to advancing Indigenous causes through our pioneering Indigenous Employment Program and our Reconciliation Action Plan. Accor has a strong commitment to Indigenous employment in tourism, and these assets heighten this agenda for the Northern Territory and from an Australian tourism perspective."
The 110 room Mercure Kakadu Crocodile Hotel is located at Jabiru, some 2½ hours drive south east of Darwin, and offers the only deluxe accommodation in Kakadu. Renowned for the crocodile shape of the hotel design, the hotel is built around a large, landscaped swimming pool and features extensive leisure and business facilities, including conference space for up to 250 delegates.
Kakadu Cooinda Lodge, managed by Accor, is located next to the Yellow Water Billabong and is part of a hotel/tourism operation that includes the 48 room Lodge as well as a large camping site, the award-winning Yellow Water Cruises, Yellow Water Fishing, Gagudju Adventure Tours, a general store, fuel station and the Warradjan Cultural Centre.
The hotels were the first major tourism properties developed in Australia by an Indigenous organisation (the Gagudju people). The Crocodile Hotel opened in 1988, shortly after the Crocodile Dundee films put the international tourism spotlight on the Kakadu region and its spectacular natural attractions.