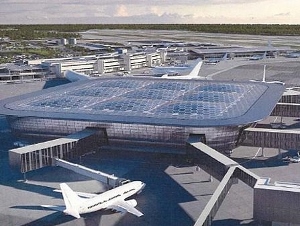 A feature of the Perth Airport redevelopment will be an on-site hotel and includes a third runway by 2019, more terminals and a driverless train connection.
Due to be unveiled later this month, the Perth Airport Master Plan 2014 outlines how the airport will develop over the next 30 years to meet demand that is forecast to grow more than 200 per cent from the current 14 million a year to 46 million by 2044.
A hotel at the centre of the airport, next to the tower, is planned for a 2017 opening.
The plan, which is updated every five years, will be released for a two-month consultation on June 19. It will then be presented to federal transport minister Warren Truss in late October for approval next year.