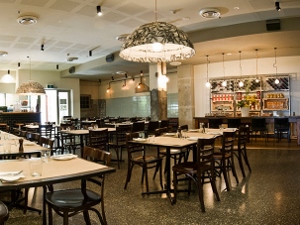 Peppers, will open its first CBD property in Australia in the nation's capital when it takes over management of the Diamant Hotel Canberra. The property will rebrand in July as Peppers Gallery Hotel Canberra.
Boutique hotel operator 8Hotels sold the Diamant Hotel Canberra and the on-site Bicicletta restaurant to Mantra Group in an off-market transaction, having overseen operations of the property since opening in 2008.
The new CBD addition signifies the evolution of the Peppers brand that started as a small group of boutique retreats 30 years ago; expanding to include larger coastal resorts over the last 10 years before its first foray into metropolitan style accommodation with the opening of Peppers Broadbeach in 2010. Most recently the brand moved into Asia with the opening of Peppers Sentosa Seminyak in Indonesia; and with the addition of the Canberra hotel, the full spectrum of accommodation experiences are now available under the Peppers brand.
The Canberra signing consolidates another CBD announcement made earlier this year that Peppers will manage the hotel component of the new-build mixed-use development in the Docklands Melbourne precinct to open in 2016.
"This is a historic announcement for Peppers and the first of many CBD properties we have planned for Australia and New Zealand," said Bob East, CEO of Mantra Group that manages the Peppers accommodation network.
"We have felt for some time that the Peppers brand would work in CBD locations and needed to find the right property to align with the Peppers name. The quality and location of the Canberra hotel is a worthy choice to be the first CBD property for the group. We are off to a great start with our Peppers CBD network with the Canberra and Melbourne signings and look forward to announcing further additions over the next two years."