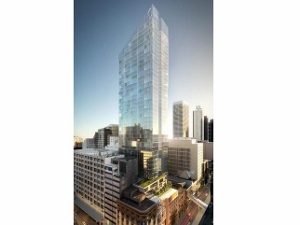 Developer Mirvac has withdawn from the redevelopment plans for Sydney's City Tattersalls Club.
But City Tattersalls Club chairman Patrick Campion said the $200 million, 48-storey hotel and apartment tower project would not be hindered by Mirvac and the club agreeing to "discontinue negotiations". "All the benefits of the development application and the consulting work performed for Mirvac will be assigned over to the club," Mr Campion said.
The club is to proceed with stage 1 development application process.
The proposed development of the City Tatts club included upgraded members' facilities from basement to level 7 , a four-star hotel with 100 rooms from levels 8 to 13, a sky terrace restaurant and bar on level 7 owned by the club plus residential apartments.
The club will continue to work with the agents at Colliers International.