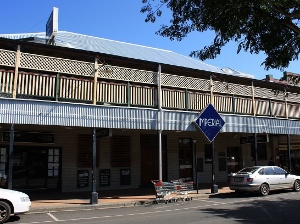 Gatton's Imperial Hotel that closed last year, is to be reborn as backpacker accommodation by a Gatton labour-hire company bought the hotel in November last year.
Lockyer Valley Regional Council has approved the application to turn the Imperial Hotel into backpacker accommodation units and catering shops.
Stage 1 of the redevelopment will cost $1.4 million and will deliver 49 beds and two cafés and take eight months. It would include a shop, a visitor information and reception area, an office and foyer area, communal area and storage room.
Stage 2 will cost $3.5 million giving an extra 80 beds in a two-level accommodation building.
An outdoor communal area and swimming pool will be created in Stage 1.