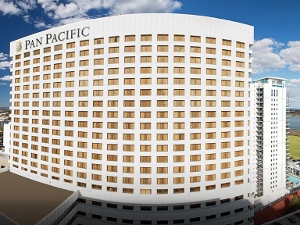 Pan Pacific Perth's multi-million dollar refurbishment to upgrade its 132 guest rooms, soft furnishings and in-house technology is set to start in December.
The refurb will be completed in early 2015.
Oceania Pan Pacific Hotels Group area general manager Craig Bond said, "The transformation of the current hotel will allow Pan Pacific Perth to cater to the ever more educated and discerning clientele of families, leisure and business travellers to the city. The refurbishment is in line with meeting the growing demands in the Perth CBD for premium business accommodation. We hope that through the hotel's modern design coupled with our rejuvenated guestrooms and luxurious facilities, guests will find their stay experience elevated to a new and innovative level of sophistication."
Pan Pacific Perth will remain fully operational throughout the three-month refurbishment.