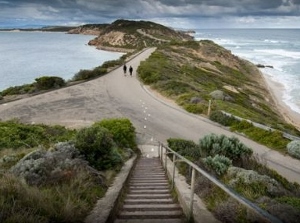 A 50-year lease for the site has been granted by the Victorian government to Point Nepean Leisure Group to develop a 64ha site within the Point Nepean national park.
The lessee is required to spend $10 million to deliver the hot springs, although geothermal drilling will have to take place first to see if the site is suitable. The developer will then be able to build a restaurant, café, indoor thermal baths, a health retreat, fitness centre and accommodation.
Point Nepean national park sits at the tip of the Mornington Peninsula, about 90km from Melbourne. It includes a historic quarantine station and a memorial to former prime minister Harold Holt, who went missing while swimming in the area in 1967.
The government has said that rent from the development, to begin in 2017, would be put back into preserving national parks