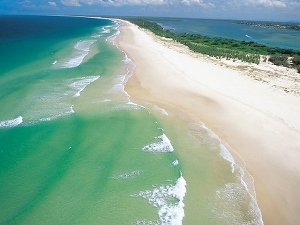 The site of the long demolished Koolamarra Resort on Bribie Island may soon house three six-story buildings with 139 units.
Peninsula Services P/L has lodged material change of use application for the 6823m² beach front site at Woorim — about 1.5km south of the main beach.
The buildings exceed the 15m/four storey height limit for the residential B zone but the site is one of a handful at Woorim where the limit is 21m/six storeys.
The complex will have 213 parking spaces on two underground levels.
The Koolamara Resort was demolished in 2006.