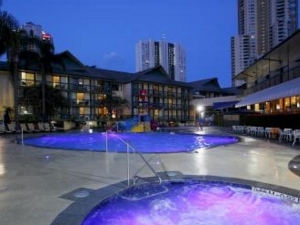 The boss of the Ralan group, William O'Dwyer, has acquired a block adjacent to the Paradise Resort for $19 million from Brookfield that inherited it with its 2012 takeover of Thakral Holdings.
Two weeks ago, the Ralan group, paid $75 million for the Paradise Resort from the Zagame and Pellicano families and the new acquisition gives Ralan a development site of 3.7ha fronting the Gold Coast Highway at Budds Beach. The Paradise Resort site has approval for four towers and 1650 apartments.
Thakral Holdings paid $32.9 million for the 1.18ha site in 2007 and had approval for 51 and 30-level towers.