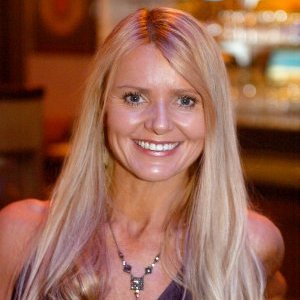 Once again a number of accommodation providers have been in contact with accomnews regarding receiving invoices for unauthorised website and advertising listings.
The invoices have been sent for websites under the names of Accommodation Australia, AccommodationQLD, AccommodationVIC and Special Days. The websites are up and running and merely provide an image and brief description (usually copied from the hotel/motel or resort's own website) and make no attempt to take bookings.
Special Days P/L is a privately held company based in Oxenford, Queensland with Amanda Stitchbury as its director. It also appears to have an office in Sydney.
The procedure is to issue what is known as a pro forma invoice and many countries have banned or placed severe restrictions on the use of these, especially where such an invoice is used to seek payment for unsolicited goods. The use of pro forma invoices is not restricted in Australia.
New Zealand in particular is heavy on such activities. One James Burns pleaded guilty in the Wellington High Court recently admitting his part in a false invoicing scam that sold advertising in magazines that were either never printed or the number printed and circulated was exaggerated. The scam netted more than $1 million.
In another case, a woman was convicted after she had allegedly fleeced small businesses in a "sophisticated" fake invoicing scheme that used forged documents made in India. Sonia Klair, who is now living in Australia, set up NZ Look, an Internet-based directory where consumers could look up products and services. The company began sending out documents that falsely told the recipient that they already had listings with NZ Look and invited them to sign on for another term. The customers contacted were from a database that originally belonged to NBO, a similar business previously run by Klair and her then-husband. From early 2010, Klair used forged documents made in India in an attempt to convince businesses they had previously signed on for NZ Look's services.
What Special Days P/L is doing is not contrary to Australian law, however, despite it using similar tactics.
While legal action is rare, warnings are frequent. A false billing scam that began in 2010 is still targeting accommodation providers in Victoria. It involves sending out bills for unauthorised advertising on a travel website. The unauthorised bills are allegedly sent out by AccommodationVIC for advertising on the www.accommodationvic.com.au website. The invoice originates from a company named Special Days P/L that, in this case, is based in Sydney and has a ABN number 37 086 159 211. The invoice amount is $99 and the advertising period is not stated, just a mention of an "annual website listing". In order to convince the recipient of its authenticity, the "reference" box lists the name of the person who has apparently authorised the listing, usually without a surname. In order to legally disguise this tax invoice as an optional invitation to advertise, there is wording on the invoice that states "this invoice is only payable if you wish to subscribe or renew your existing subscription for the product".
Most people who receive an invoice of this type have never signed up for a listing with AccommodationVIC. The first they find out about it is when a bill arrives in the mail. If they ignore the bill, they will typically receive another one sometime in the future, despite the fact wording on the letter attached to the bill states that the listing "automatically expires if unpaid".
But convictions do happen even in Australia. In February, the operator of a small New South Wales advertising business has been handed a 15-month jail sentence after allegedly scamming eight mining companies out of $124,500 for ads in magazines that didn't exist. Peter Noel Anthony Sorensen became the first person to be jailed for an alleged offence under the Australian Consumer Law in New South Wales, after resurrecting a scam he was convicted of in October 2013.
At that time, Sorensen was fined $40,000 and ordered to pay $96,000 in compensation after he pleaded guilty to 32 charges of "asserting right for payment for unsolicited services" through a company called Commerce and Resource Productions – 25 charges related to Australian Consumer Law and seven charges were brought under the Fair Trading Act.
Sorensen had allegedly distributed hundreds of fake invoices to companies in the mining sector, asking for payment for advertisements in around 20 trade magazines that did not exist. If the payments were not made within 14 days, the accounts departments of the mining companies were contacted by a man who threatened the company with recovery actions if the bill was not paid.
But despite the court order to repay his corporate victims, Sorensen was found to have resurrected the scheme in June last year, using a new business name, Mining & Resource Media, but the same Australian business number. This time, he sent fake invoices to eight mining firms, seeking $124,500 for advertisements that he claimed appeared in magazines. Again, the magazines did not exist.
The NSW minister for fair trading, Matthew Mason-Cox, said in a statement that Sorensen's jail sentence "sends a clear message to anyone who repeatedly flouts the system that they may end up behind bars".
But these pro forma tactics persist. One Sunshine Coast resort has attempted repeatedly to unsubscribe from the Accommodation Australia site but the listing is still appearing.
accomnews has copies of invoices, overdue notices and reminders for one accommodation provider dating back to 2009 – the most recent being February 2015. This resort also received a letter of demand that threatened legal action if the amount claimed was not paid. The letter was signed by a Beverly Stevens of Stevens and Stick with a box number in Paramatta. The heading claims Stevens and Stick was 'A division of International Recovery Services'. International Recovery Services is, in fact, a company based in Surry Hills, NSW and deals in disaster recovery not debt collection.
The letter also quotes an ABN number that does not check with the Australian Business Register or ASIC. Moreover, accomnews can find no trace of Stevens and Stick in Australia.
One resort manager told accomnews, "I rang the number for Stevens and Stick and requested Beverly Stevens who wrote the letter of demand to me. I asked Beverley what grounds she had for requesting the money from me, she advised me she was instructed to send the letter to me by her client Accommodation Australia. I asked her if she had any documentation to support the claim for $99. She said to me that she would advise her client that I rang and she would advise them to take my property off their website and no further action would follow." The listing is still on the website.
"I asked Beverly if she was a solicitor. She said told me she was 'sort of a solicitor'. I advised her that the Queensland & New South Wales Board of Solicitors has never heard of her. She didn't have a response.
All of the invoice copies in accomnews' possession have ACN or ABN numbers that do not check with the Australian Business Register or ASIC. Some of the invoices do contain the fineprint: "You are not required to pay any money unless you subscribe".
Complaints have been made to the Department of Fair Trading and it has gained convictions of Special Days P/L and Amanda Stichbury:
Special Days P/L was convicted of: 1 x Making a false or misleading representation that the person making the representation has a sponsorship, affiliation or approval (Australian Consumer Law, section 151(1)(h))
1 x Assertion of right to payment for unsolicited goods or services (Australian Consumer Law, section 162(3))
Fined $15,000
Conviction recorded and Amanda Jane Stichbury was convicted of:
1 x Making a false or misleading representation that the person making the representation has a sponsorship, affiliation or approval (Australian Consumer Law, section 151(1)(h))
1 x Assertion of right to payment for unsolicited goods or services (Australian Consumer Law, section 162(3))
Fined $3000
Ordered to pay $1580.70 in professional and court costs
Conviction recorded
The circumstances were:
On the 19/8/2011, the defendant issued an invoice for $99 to the Griffith University EcoCentre, in Brisbane, in an unsolicited consumer agreement. The invoice claimed an affiliation with the Queensland Department of Education by exhibiting the words "educationQLD". The invoice for $99 asserted a right to payment without carrying the required warning statement in the required format.
Complaints have been made to Accommodation Association of Australia and ACCC without response, yet the Australian Competition and Consumer Commission received just over 3500 reports of false billing scams in 2013, the last year for which the ACCC has statistics on scams.
accomnews asked Special Days about their activities and received the following statement from the director Amanda Stichbury: "All listings are contacted by phone, email and fax and then sent out the paper work, this will show what the listing will look like, all listings are optional, most of the time the phone call will verify to send out or not. If a listing has been sent to a customer, it is sent out twice, if it doesn't pay then we assume the client does not require to be on the web site. There is no follow up after that.
"If a listing has been signed off and is a featured listing, we do try to collect the funds by way of Special Days Recovery, this only happens to a hand full of clients as most do the right thing and pay for their advertisement. If a client is unhappy with our service we have our contact details and emails to follow through. "We try our hardest to make our sites rank ie: accommodationaustralia.com.au has been number one on Google for many years. "To be listed is always optional a yes or a no is all that is required, the cost is just $99 for the entire year. Very good value when you see how many key word search's Accommodation Australia has.
"After all we are here to help the tourism industry. Specialdays has over 2000 web names and has developed over 350 web sites all of which are linked. I can assure you it has become hard to sell advertising on the Internet as the industry is saturated. We pride ourselves to make our sites look attractive and rank well. This is what is required to get clients to come on board."
Special Days is not restricting its activities to just the tourism industry. In the past it has targeted tourism attractions, website names, education, entertainment, rental cars and even pets! It has branched out into Church Find and Dentist Find, activities that were investigated by ABC's The Checkout program recently. A reader in Tasmania has alerted us to the alleged use of this same tactic by Net Trans Services. Their demand is for the payment of 'commissions'.
For more information refer to the false billing scams information page on the ScamWatch website which has been set-up by the Australian Competition & Consumer Commission.