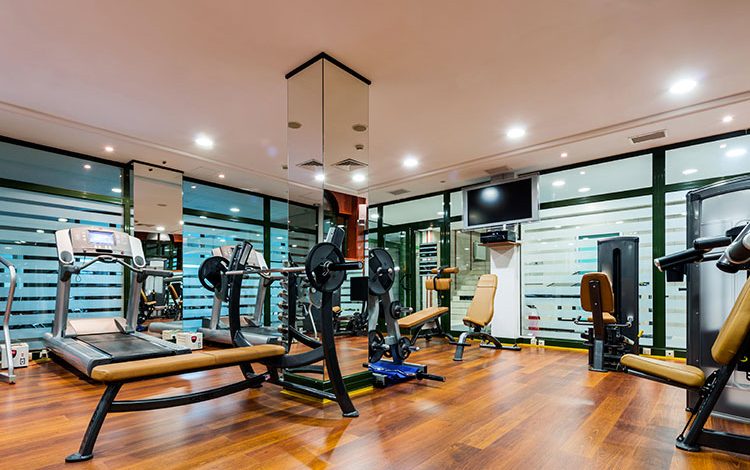 News In Brief
Hotel gyms muscle in on bookings
Wellness tourism is a multi-billion-dollar global industry and Australian accom providers can best equip themselves to take their share of the revenue by simply being relevant.
Gone are the days when the hotel gym was a broken rower, a rickety upright bike and some rusty weights housed in a small room with all the aesthetic appeal of a doctor's surgery waiting room.
No, guests now demand 'exertainment': cool exercise equipment in a cool space with cool online content and a bangin' workout soundtrack, according to one industry-insider, Lee Smith of Body Bike Australia.
Accom News got the low-down on this burgeoning trend from Lee who shared his industry view with us.
"It is surprising the number of people who make their hotel booking decision based on the facility's gym. 
"It doesn't need to be a big space, it just needs to be 'now' with cool offerings, variety and equipment that is built-for-purpose.
"I'm seeing some really cool stuff, which makes best use of limited space, like wall-mounted suspension trainers and exercise pods that feature multiple exercise machines where the fit ball sits under some kettle bells on a rack and the like.
"The big thing now is virtual fitness. The technology existed pre-COVID, but its uptake is greatest among home-users. When these home-users book hotels they are going to want the same convenience, whether they arrive at the hotel with their own online fitness class subscription or want to use the indoor bike or the hotel gym's weights set.
"So much of fitness now is about the environment, especially among millennials and 'Gen Z', who want to go into a space that's cool, let alone what the workout offers, that is a big part of it."
On 'yer bike!
"Manufacturers are now bringing out indoor bikes with 18-to-21-inch screens attached to the front. Some even have screens that can turn 180-degrees, so you can either sit on the bike facing the screen and do the workout you've subscribed to, or you can flip it around and do a workout in front of the bike, like yoga or HIIT (high intensity interval training).
"I think where we'll see these sorts of products in hotels is in executive suites, where a couple of square metres in the corner of a sizeable room can be dedicated to an indoor bike and possible some weights.
"Bikes with screens will open us up to the 'Netflix of fitness', some brands have so many workouts available and 'Joe Public' has no idea of yet of what's around the corner, and I think that's exciting."
Hygiene hype
"It used to be you'd put your towel down on the equipment you're using then wipe it after use with your sweaty towel, that's been it as far as hygiene goes. There needs to be some hand sanitiser and some wipes close to the equipment at all times now.
From data that I have seen out of the US in a Morning Consult poll conducted in May among 530 gym-going adults, a third said they would feel 'much more comfortable' about returning to the gym if:
Disinfectant wipes and hand sanitising dispensers were readily available.
Total gym capacity was reduced.
Class sizes were smaller.
These concerns had the biggest influence over peoples' decision to return to the gym. Although I think those concerns will subside, there is a new level of expectation around hygiene, whether it is the suburban gym or the hotel gym. 
'Sense' not dollars
"Buying wisely is all about doing your homework on the products you're looking at putting in, so whether it is exercise equipment or infrastructure, meaning TVs or heart rate monitors, or if it is subscriptions for content, you've got make sure it is being provided by people who have good depth of knowledge in the industry.
"If there is no software support, your guests are going to get peeved really quickly if it is consistently not working – or if equipment is breaking down because it's not good quality.
"It is better to spend your budget on less stuff that's made well, or that works well, I think that's a bit of a key for hotel gyms."