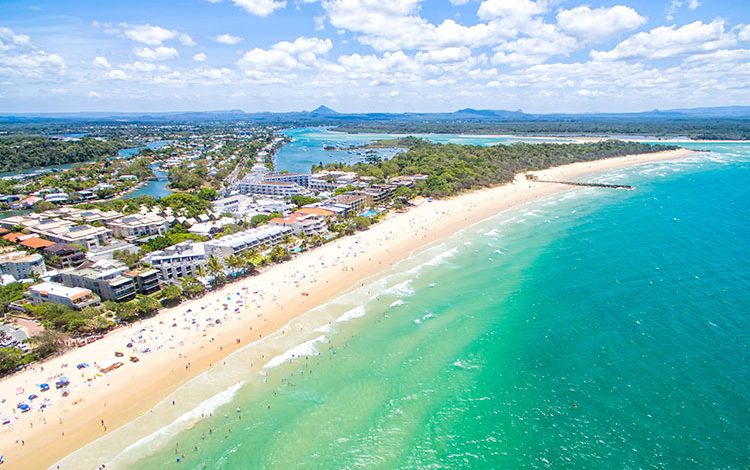 Another new study indicates that Aussies are eager to travel domestically. Now borders have reopened across all states, Aussies are looking forward to the freedom of exploring their own country in the coming months. They are also being enticed by state governments using various incentive programs to compete for travellers.
A short-term survey by market research platform Glow looked at Australians' future travel plans for domestic travel. The study, which gathered responses from 23 October to 28 October, showed that Queensland and New South Wales are at the top of the wish list for interstate travel destinations. With state borders open, 44 percent of respondents say they are likely to travel to New South Wales, and 44 percent are likely to travel to Queensland. 
Carolyn Childs, CEO of MyTravelResearch.com, stated: "New South Wales has been heavily promoting its road trip experience, both intrastate since early lifting of restrictions, and increasingly interstate. It is encouraging to see that focus rewarded.
"Queensland appears to attract travellers from across the country, with 65 percent of respondents stating they plan to fly rather than drive. New South Wales sees more road-tripping Aussies inbound with 60 percent of respondents stating they would drive to the state.
"No matter where Aussies plan to go, it appears that driving to a destination is the top choice for upcoming domestic travel. 67 percent of respondents stated that driving will be a part of their next domestic trip. 58 percent of drivers plan to drive four hours or less to their destination, suggesting that many plan to support their home state, while 23 percent plan to drive more than four hours. 13 percent are setting out on a road trip holiday, taking in all the open roads and freedom of travel. 
Craig Hooley, COO of Minor Hotels Australia and New Zealand, who operate over 55 Oaks Hotels, Resorts & Suites and 4 Avani Hotels & Resorts across Australia, said: "We are seeing a pick-up in self-drive guests especially on the Sunshine Coast, Toowoomba and at our Hunter Valley property in NSW. With the Queensland-New South Wales border now open to all travellers, we've seen an increase in bookings from those who can now travel to be with their friends and family over the holiday period."
Opportunities for widespread domestic travel are being welcomed across the country, with each state offering incentives to keep its travellers local. The Victorian State Government has led the way in stay-in-the-state inducements, announcing it will offer 120,000 vouchers to Victorians, worth $200 each, in an attempt to stimulate tourism and the regional economy.
Under the $28 million voucher scheme, Victorians will qualify for a voucher if they spend at least $400 on accommodation, attractions or tours in regional Victoria. Although details are still being finalised, the scheme is expected to be up and running in time for Christmas.
In other states, there has been a focus on metropolitan tourism, with hotels and accommodation in state capitals being hard-hit by a dearth of overseas travellers. Tasmania, South Australia and the Northern Territory have already introduced voucher schemes, and the NSW government is being lobbied to instigate a similar incentive for Sydney accommodation.
When it comes to flying, business travel is not in the cards for most. Glow's survey revealed that more than half of respondents see their next flight as being for leisure purposes, followed by 24 percent of respondents that intend to take their next flight to visit family. Only 7 percent see business travel as the purpose of their next flight — an uncommon activity amidst current COVID-19 times.
Glow conducted an additional study from 19 November to 24 November, to assess Aussies' current enthusiasm to begin taking these holidays. Results were positive; 62 percent of respondents plan to take a domestic holiday within the next twelve months.
While a small portion of Australians remain cautious — 16 percent of respondents stated they were very unlikely to travel domestically in coming months — Carolyn Childs offers reassurance on the industry's protective measures.
"The cautiousness of traveller sentiment is a good reminder that, although we've seen a strong surge in bookings and enquiries as borders reopen, as an industry we can't be complacent. We need to demonstrate vigilant behaviour, and make sure that the investment the industry has made to be COVID-safe is clear and easy to find. People are looking for experiences after a horrendous year — but safety is the cost of entry to that," states Carolyn.
The travel industry looks ahead to welcoming Australians as they explore their own backyard; with incentive opportunities abound, there's never been a better time to travel close to home.
Glow is an independent agency, with no political affiliations.
Glow is a data research and analytics firm with the central goal of delivering rapid response insights to enable nimble decision making. Glow has made headway in the democratisation of research via a cloud-based platform which empowers business to understand, measure and extract quick turnaround public insights to support evolving organisational needs and objectives.
Glow is a member of the Nielsen Connect Partner Network, the data industry's largest open ecosystem of technology-driven solutions providers for researchers, corporations and governments.  
Glow hosts a weekly study to identify the biggest challenges and consumer attitudes to topical issues and CSR.