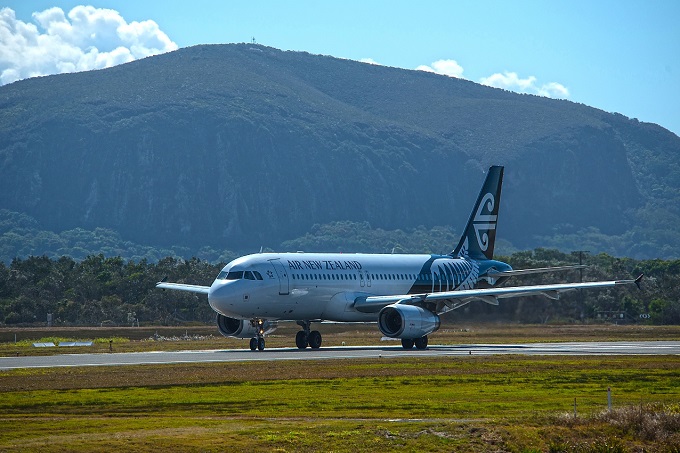 Industry
News In Brief
Tourism
Is quarantine-free travel the answer to accom sector prayers?
Industry makers are happy to hear the Trans-Tasman bubble has been confirmed...
The go-ahead for quarantine-free travel between Australia and New Zealand gave way to massive celebrations, not only for separated families who can now plan to meet up but also for the accom and tourism sector.
While some industry insiders rejoiced at the news others gave more measured responses, calling the news a "step in the right direction" for the beleaguered Australian tourism industry.
Queensland's Sunshine Coast was quick to roll out the welcome mat to Trans-Tasman travellers with a major New Zealand marketing drive. The excitement is understandable because New Zealand was the number one international market for the Sunshine Coast prior to the pandemic, attracting 84,000 visitors and 650,000 room nights, with an average length of stay of 7.9 nights. Kiwi visitors inject $110 million into the Sunshine Coast tourism economy.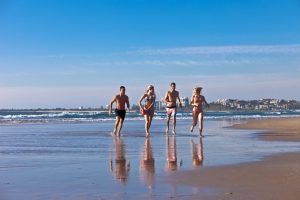 Visit Sunshine Coast (VSC) CEO Matt Stoeckel warmly welcomed the news and views the bubble as a critical step for the region's tourism recovery.
He said: "We know there is huge pent-up demand in New Zealand for international travel and have been working in the background to prepare for the borders to reopen. We have a dedicated resource in New Zealand that has been developing strategies and activities for our market re-entry that will commence from tomorrow in anticipation of the first services to Australia from 18 April 2021.
"This includes a 'For real' multi-channel campaign which follows the successful first phase of the campaign that was rolled out earlier in the year in anticipation of the borders opening during 2021. The campaign is ideally timed, to encourage Kiwis to take a winter break and come and enjoy the breadth and depth of experiences available on the Sunshine Coast. In particular it highlights our natural environment which makes us such an attractive and safe destination to visit".
Tourism Accommodation Australia's CEO Michael Johnson also welcomed the news and said: "With a new quarantine-free environment of both sides of the Tasman for travellers we will finally see the struggling hotel, hospitality, tourism and visitor economies of both nations benefit.
"The opening of NZ will also allow us to begin to fine tune our international arrival and departure systems once again in preparation for the rest of the world – once worldwide and Australian vaccinations are successfully rolled out.
"Australians have been starved of international travel for more than a year now so I'm sure many of us will be heading across the ditch to sample the delights of New Zealand – especially the ski fields as colder months approach.
"Our Kiwi cousins also enjoy the relative warmth of our Aussie winters so we can expect an influx to hard-hit tourism spots like Cairns, the Gold Coast and Sunshine Coast.
"This is a piece of good news for a tourism and accommodation sector which has had very little to smile about for more than 12 months – especially with many worried about the economic impact of the end of JobKeeper."
However, industry body the Accommodation Association had a more measured response, saying, while the opening of the trans-Tasman bubble is a very welcome step in the right direction, the reality is that there will be very little real benefit for Australia's Tourism sector in the short term.
AAoA CEO Dean Long said: "The opening of the trans-Tasman corridor is a very welcome step in the right direction but the reality is while it's good news for the travel sector, given most travellers will be catching up with friends and families there's very little immediate benefit for our tourism sector or our hotels and motels."
 
"With the end of JobKeeper and given the massive holes in the market especially in Australia's international hubs of Sydney and Melbourne, the flow on benefits for our hotels and motels, and the many small businesses who supply them is negligible."
 
"There's no doubt it will be a big kick along for consumer confidence but it doesn't erase the need for tailored support for our accommodation sector. The reality is it's great news for our travel sector but not so good for tourism."
 
"New Zealand will have a net positive gain with an open border with Australia. Australians represent over 50% of all visitors to NZ and we spend nearly $1700 per trip with the majority on their ski fields. Total spend prior to COVID was $2.5 Bn AUD with 1.5m Aussies visiting as at YE December 2019. Kiwis spend around $1800 per trip with 1.2 million visitors to Australia, with total spend of $2.1 Bn."
 
He reminded us that tailored support is still desperately needed for Sydney and Melbourne CBD properties which rely so heavily on international and corporate markets despite the opening of the two way corridor.
 
The Association wans that the initial wave of travellers to take up the travel corridor will be visiting family and friends and unlikely to drive any significant benefit to Australia's tourism sector including hotels and motels.