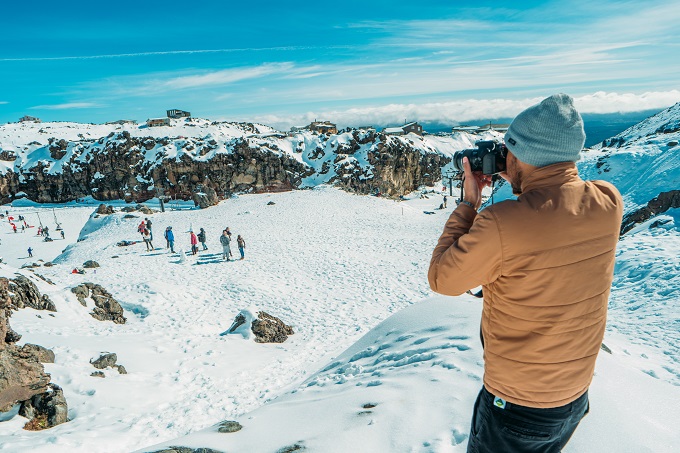 New Zealand
News In Brief
It's a ripper! Industry hopes for billion-dollar bubble boom
The Kiwi tourism sector is laying out grand plans for a mega ski season following the news...
Kiwis are celebrating the opening of the trans-Tasman bubble, which is set to happen in less than two weeks on 19 April.
Hospitality New Zealand CEO, Julie White expressed her happiness saying it is wonderful news for struggling hospitality and accommodation businesses.
She said: "Now it's a matter of grasping every opportunity the expected influx of Australian visitors and Kiwis returning to visit family will bring their way.
Australians typically comprise the biggest chunk of our incoming visitor market, accounting for 39 percent and spending $2.7 billion in 2019, and though it would be too much to expect it to get back to anywhere near that level for quite some time, I'm optimistic this will be enough to save some of our hospitality businesses.
"Winter's coming, and after many businesses suffered from a disappointing summer, telling us in a survey that lack of revenue was their No1 issue, it's crucial they grab every opportunity. Australians, like Kiwis, are great travellers, and I believe we'll see them looking to throw off their shackles and explore New Zealand for the first time.
"And, we've got our ski season coming up, so we're hoping winter will not be as dark as some businesses were fearing. The test will be to see if we can keep the bubble open.
"It's time we learned to live with a bit of risk. We need to balance the health risk with the wider economic risk. We welcome the government's three-stage traffic light plan of 'continue', 'pause', and 'suspend' as part of learning to live with COVID. It's crucial for businesses, families, and the wider economy that we accept some risk and stay open."
Tourism Industry Aotearoa, CEO Chris Roberts said Aussies can expect a very warm welcome when they return to New Zealand, with tourism operators around the country breathing a sigh of relief at the opening of the trans-Tasman travel bubble.
He said: "Tourism operators can now take bookings with confidence and scale up their staffing. It also means marketing campaigns to the Aussies can go ahead.
"The timing means that ski regions, in particular, will receive a boost in the coming months, he says. In normal times more than 70 percent of overseas visitors who ski in New Zealand are from Australia."
However, Mr Roberts cautions that the speed at which Australian travellers will return to New Zealand is unknown.
He said: "Surveys have shown there is pent-up demand for travel and Australians have no other options for international travel at present. But we anticipate that there will be some initial caution on both sides of the Tasman. We expect that people reuniting with family and friends will lead the way, followed by business people and holidaymakers.
"Before COVID-19, Australia was our biggest overseas market, making up about 40 percent of international visitors or 1.5 million out of 3.9 million annual arrivals. About a third of the arrivals coming across the Tasman were New Zealanders now living in Australia and many of the visits were to see friends and family.
"Arrivals from Australia tend to stay for a shorter period and spend less while here than visitors from New Zealand's other major international markets. Excluding airfares and some other pre-travel costs, Australian arrivals spent almost $3b a year in New Zealand, around 25 percent of the total international visitor spend in Aotearoa.
"If the trans-Tasman travel bubble remains open for the remainder of 2021, Australian visitors are expected to collectively spend at least $1 billion in New Zealand this year, and potentially a lot more.
"More broadly, a successful trans-Tasman travel bubble will be an important first step in reconnecting with the world.
"The procedures and protocols that are being put in place will be a blueprint for opening up travel from other countries as soon as it is safe to do so," Mr Roberts says.