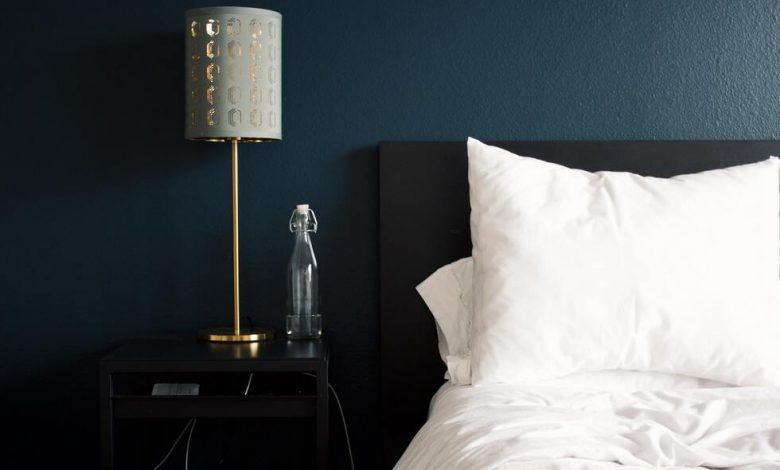 In New South Wales, regional hotels and accommodation businesses are facing a fresh set of blows, navigating the financial implications of more lockdowns and border restrictions. 
With COVID-19 cases continuing to climb in NSW, regional hotels have joined a statewide lockdown, and with the sector already in a post-pandemic crisis, circumstances are dire for hotels, motels and short-term rental accommodation providers. 
For some regional hotels, border restrictions provided opportunities for Australians to travel at home, and accommodation businesses were able to achieve high occupancy rates, thanks to local tourism campaigns.
"Regional NSW was the poster child for COVID recovery," Trent Fraser, chief executive at Choice Hotels, told The Financial Review. "Our hotels there were the star performers nationally." 
But hopes have been dashed by the latest lockdown news. Eight weeks in, many staff are questioning the future of the tourism and hospitality industry, and some businesses are already going broke. The mental and financial impact on staff and operators is profound. 
Mr Fraser said that Choice Hotels occupancy rates last week plummeted to 12 percent in regional NSW.
Colin Hussey, chief executive of A Perfect Stay, a property management company in Byron Bay, reported a fall from 90 percent occupancy last July to just 5 percent occupancy across 300 properties. 
Similarly, Jerry Schwartz, owner of Crown Plaza Hunter Valley and the Fairmont Resort and Spa Blue Mountains, said that occupancy at both venues was previously at almost 100 percent. Now a sharp downtown has seen rates fall to 2 percent, in what Mr Schwartz called "devastation" for business.  
According to Mr Fraser, businesses had gone through cash reserves trying to hold on until normal operations can resume.
"They can see the good times ahead with the recovery, but becomes a day-to-day, week-to-week proposition," he said, noting the importance of government support packages in keeping businesses and staff afloat.
Closer to Sydney, cancellations have been plenty too, with many businesses running at below 5 percent occupancy, according to Stayz. Industry leaders are relying on hope for a rebound when lockdowns lift.
"Every time there's been a lockdown somewhere, as soon as lockdown finishes, we just get smashed with bookings from that region," said Mr Hussey of A Perfect Stay, hopeful that the upswing could be expected again. 
But hotels and accommodation providers are reaching the end of their tethers, and with the duration of the latest restrictions remaining uncertain, many are struggling with the wait for relief. Businesses are facing both financial losses and major staff shortages.
"We've really proved to employees that it's not a safe industry," said Ruwan Peiris, head of operations at IHG Hotels and Resorts. "In Victoria, because there's been so many lockdowns, it's very difficult to attract employees, while in NSW, our career aspirational talent is a bit punch-drunk and starting for the first time to look at other industries."
Mr Schwartz said that this lockdown was even hardest for staff employers, with JobKeeper scrapped and workers left without pay. 
"Now it's a different story. The onus is on the staff member, not the business, to get the money," he said. "We have been really reluctant to stand down staff because once things get better, we'll have trouble finding staff again, and we also want to maintain some kind of decency."
Michael Johnson, CEO of Tourism Accommodation Australia, said that regional accommodation providers had gone from being leaders in COVID recovery to some of the hardest-hit businesses.
"After heading out the charge of our states tourism recovery, by far the greatest challenge for the NSW regional accommodation hotels throughout this period of lockdown is having no occupancy, stood down staff and ongoing costs. Hotels understand that the current statewide shutdown is based on NSW Health orders and has been implemented in the interest of safety. However, it is disappointing for regional hotels, who until now had been leading the way in terms of COVID safety and zero cases, to be now plunged into compulsory closure."
Mr Johnson said: "Across NSW, there are regional areas such as Armidale which are now experiencing extended periods of lockdown. While many hotels in the Greater Sydney region are able to access some government financial support, no such provisions have yet been offered to areas in regional NSW."
According to Mr Johnson, ongoing lockdowns and border closures will have a detrimental long-term affect on visitor economies in regional areas. "Government support for these businesses is crucial if they are to come out the other side of these ongoing periods of lockdown," he stated.
For now, times remain tough for tourism and accommodation providers around the country, especially in hard-hit NSW. Still, employers and employees maintain hope for a brighter future and a return to booming businesses when lockdowns lift and travel restrictions begin to ease.
Other articles: