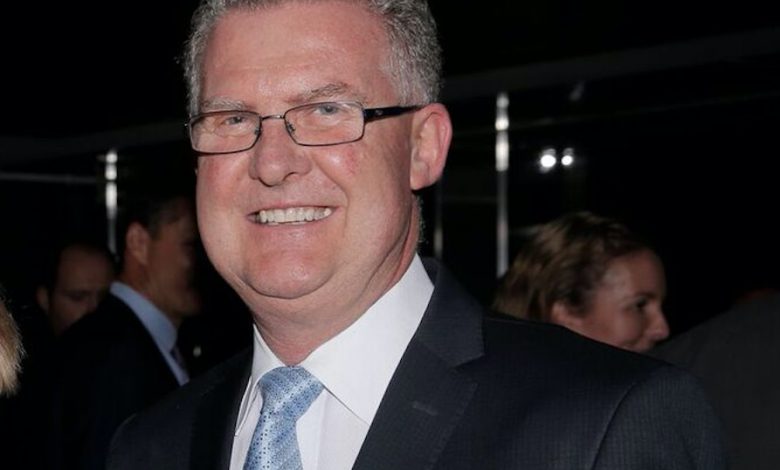 Industry voices
News
News In Brief
Pent-up demand for Vivid to help pave way for Sydney's hotel recovery
Weekend and events traffic proving mainstay for hotels until traditional markets return
Tourism Accommodation Australia (TAA) CEO, Michael Johnson says while Sydney and Melbourne's traditional markets have yet to fully recover, weekend traffic and events are having major impact on occupancy numbers in both cities.
Supporting his comment, preliminary April 2022 figures released by hospitality analytics outfit STR show Melbourne's hotel industry, lifted by the Australian Grand Prix, reported its highest monthly room rates on record.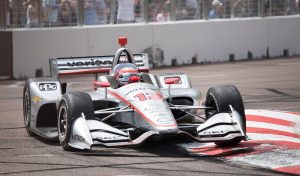 The southern capital's occupancy levels rose to 65.1 percent, the highest since February 2020, average daily rate (ADR) reached $238.30 while revenue per available room (REVPAR) reached $155.14, the highest since November 2020.
"What's been holding back both Sydney and Melbourne is their huge inventories, some 35,000 plus rooms to fill," Mr Johnson said.
"We are still waiting for some of the traditional markets, international travellers, international conferencing and the corporates, to return so there is still plenty of room mid-week.
"But weekends are getting very busy and in Sydney, especially across the weekends during Vivid when you'll see a lot of pent-up demand, we'll start seeing hotels getting into 90 percent occupancy.
Mr Johnson praised the NSW government for its efforts in reinstating Vivid Sydney which runs from May 27 – June 18.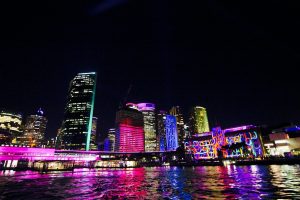 The 2019 event attracted more than 2.4 million visitors.
Mr Johnson said while weekend traffic was boosting the cities hotels, regional accommodation providers too were benefitting from Australians getting out to enjoy their country.
"The regions actually had their best April since before the pandemic and that's due to pent up demand," he said.
"Our biggest issue is we're still having to cap our operations in a lot of locations as we just don't have enough labour to service the market.
"Supply shortages, particularly linen, produce and even amenities are also all in short supply.
"We take it for granted that they are there but there are severe shortages."
Mr Johnson's comments are supported by Accor which, while recording growth in occupancy across its network of 66 hotels (10,200 rooms) in Victoria, still sees its city and suburban properties being impacted by delayed recovery in business and meetings travel.
The group's Victorian hotels recorded an average occupancy of 60 percent from January to the end of April 2022, with Victorian regional areas, such as Geelong and Daylesford, enjoying strong support from holiday travellers and other performing ahead of pre-pandemic levels.
In contrast, the slow return of workers to the Melbourne CBD has constrained occupancies in most city hotels, with the exception of the recent Australian Grand Prix weekend, which saw most Accor hotels operating at close to 90 percent occupancy.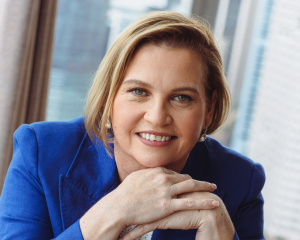 Accor Pacific CEO, Sarah Derry, said CBD hotel performances during events such as the Grand Prix and Melbourne Comedy Festival had been encouraging.
"When cities host major events such as the Grand Prix, we experience a significant surge in bookings. The return of full crowds at AFL has also been encouraging, and festivals and events are attracting leisure travellers to city hotels," she said.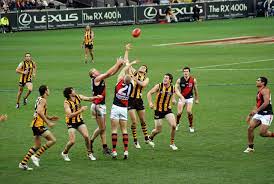 Ms Derry praised the Victorian Government's recent stimulus packages, including the Victorian voucher travel scheme which has proven successful at driving demand.
"We believe the travel scheme made a material positive impact over the Easter period," she said.
Another successful measure, she said, is the Midweek Melbourne Money initiative that supports bars and restaurants with more than 300,000 claims been made since the program was incepted on March 7.
Ms Derry said corporate and business meetings are slowly resuming, but there is a long way to go.
"It is critical that investment in sports, arts and cultural events continues, as it creates jobs and supports local businesses," she said.
"City hospitality and tourism operators continue to suffer from the impact of COVID on business operations, one of the biggest issues to hand attracting people who want to make a career in hospitality.
"We employ over 2,100 workers in Victoria, but we are still trying to recruit for 160 positions that remain vacant.
"From an immediate point of view, we need a return of skilled and unskilled workers, along with a rapid boost in international students.
"Our industry continues to face major challenges and is a long way from returning to pre-COVID levels."