6 Wall Covering Design Trends
Wall covering is enjoying a resurgence in hospitality venues, along with an influx of patrons returning with a renewed appetite for adventure! Being experimental with interior design can attract and retain clientele by creating a point of difference.
Leading the way with state-of-the-art printing technology, Materialised is seeing more and more pattern and colour specified, with a move toward warm and comfortable spaces and fewer white walls. Not keen on dramatic visuals? Materialised cater for all tastes, styles and briefs and offer a wide range of neutrals which are also popular in hospitality spaces.
Benefits of wall covering over paint
Paint generally needs a re-touch every 18 months and a re-paint every three to four years. In contrast, wall covering can easily last 10+ years. Paint may seem like a cheaper alternative but multiply the paint cost by three or four for a truer comparison with wall covering.
Popular colours in hospitality venues
A colour palette of sage greens and a newer, muddier 'gumnut green' version, are omnipresent
Beige is slowly replacing grey as the neutral of choice
We see the return of earthy browns and rich earthy tones
Navy blue is popular in hospitality design, and we are seeing a shift from other blues to a greenish/blue hue
6 trending wall covering designs

1. NATURE, NATURE, NATURE!
Representing the outdoors inside our buildings is by far the most popular design trend Materialised is seeing through their digital printing. Think botanical scenic prints, foliage, and large florals, all represented on durable wall covering.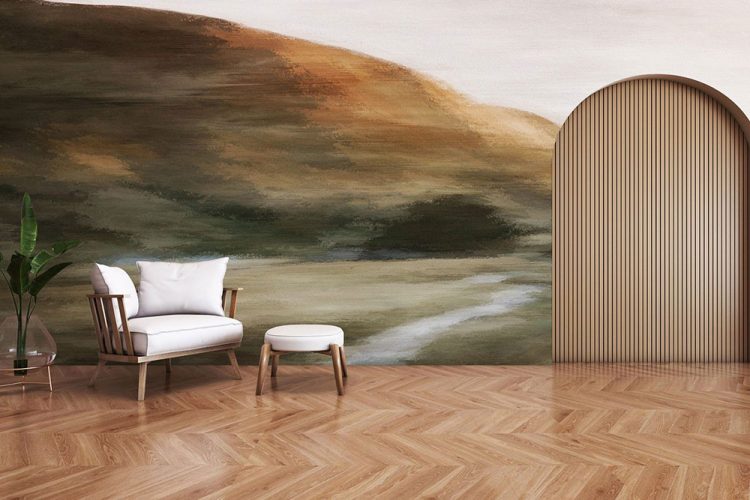 2. SCENIC MURALS
Scenic murals have found their way into our venues. As well as opening the space, they transport guests to faraway places unvisitable during the pandemic. Think Mediterranean holidays and tropical getaways. The Australian bush is also a favourite, as well as colourful maps.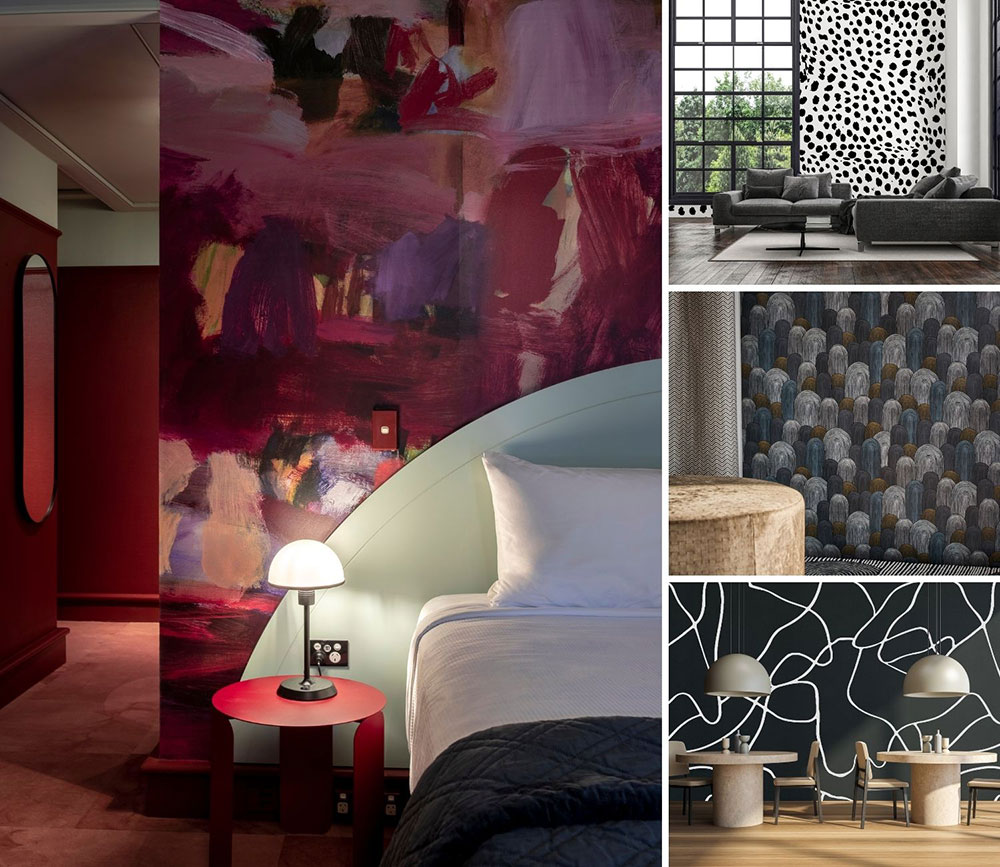 3. ABSTRACT PATTERNS
Choose bold brush strokes and marble-effects, or tone-on-tone, almost like weathered plaster.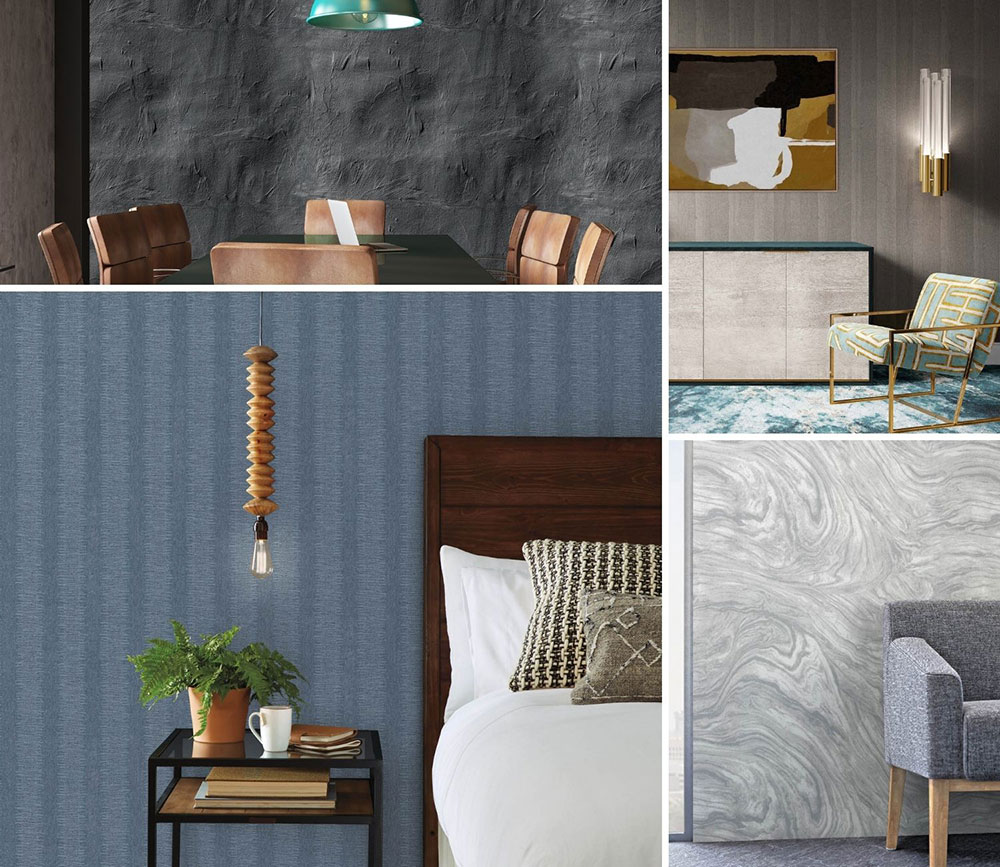 4. SUBTLE TEXTURES
Subtle textures work well, and some favourites include linen, silks, rattans, and wood.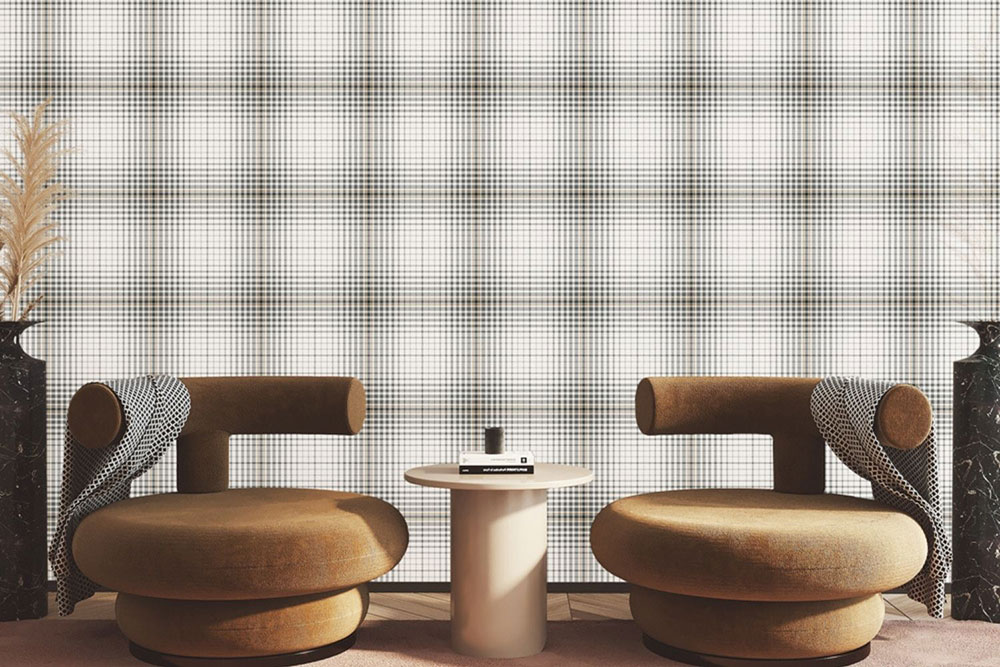 5. GEOMETRICS
Simple, linear geometrics are popular in one or two colours, sometimes with a hint of art deco.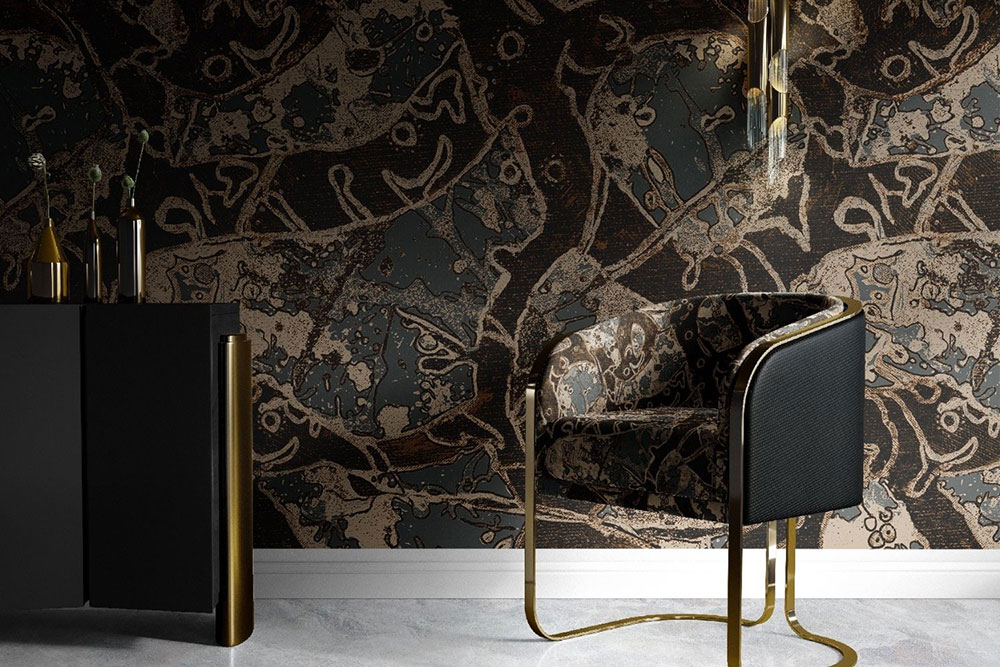 6. CULTURAL INFLUENCE
Jimmy Pike and Robyn Caughlan are two Indigenous artists from Materialised whose collections present designers with significant cultural heritage detail.
Not just for walls
Think outside the box and use wall covering on bar fronts, reception desks and ceilings!
How to work with Materialised
Whatever the current design trend or style for hospitality design, Materialised can cater to it. They also print and supply commercial upholstery, drapery, and acoustics, offering the complete whole room solution. Wall covering designs and colours can be incorporated into the textiles for a harmonious balance.


Get in touch with the Materialised team on +61 2 8558 3500 or [email protected] and let them know what you're working on! Or download their new wall mural brochure for design inspiration and links to free sampling.