Source Direct is a locally owned Australian business that supplies high quality fine food and bespoke beverage products such as custom water bottles and promotional drink bottles. Our clients include hotels, schools and clubs, fitness companies, small, medium and large businesses and restaurants as well as many more, located throughout Australia and some International too.
We pride ourselves on providing high quality, affordable solutions for custom water bottles and promotional drink bottles coupled with an unmatched dedication to customer service and delivering a product that is desirable and exceeds our client's expectations.
Our commitment and dedication to personalised labels, with the best customer service and a focus on quality has established us as one of the largest Australia-wide suppliers of custom label bottled water with a previous client list of happy customers and testimonials to pay homage to our goal.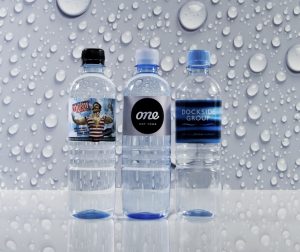 We have an extensive marketing and distribution network throughout Australia with a penchant for personal service. Custom label bottled water is a great advertising medium for your brand or organisation. It is very good value and has a strong health association as everybody needs H2O!
Source Direct also supply custom wrapped mints. They are individually wrapped for hygiene and carry the business logo and phone number. Mints are mainly used in reception areas etc for businesses who receive visitors. It is an inexpensive way to treat your customer!
The standard mints (complimints, treatmints, encouragemints) and the custom wrapped (advertisemints) can be used to great goodwill effect in almost any business. Conferences, Real Estate agents, Retail outlets, Banks, Transport companies, restaurants, sales organisations, staff rewards etc etc.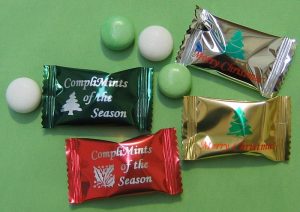 Turnaround time for mints is 3-4 weeks. Turnaround time for custom label bottled water is 7-10 days for less than pallet lots or 2-4 weeks for pallet lots. We generally create label designs from customer logos and text and once approved we print labels and apply to bottles.
As a company we want to be a good corporate citizen so this means being environmentally friendly and philanthropic. We have reduced our carbon emissions as a business quite significantly over the past few years and we also help other businesses reduce their carbon footprint by purchasing our certified carbon neutral products.
Our new custom branded 500ml bullet bottles are proving very popular with pricing from just $0.70 cents per bottle in pallet lots (even less for larger quantities).
The new bullet bottle looks very sleek and edgy so many of our progressive customers like them. They like to be different from the rest and stand out from the crowd. As with all our custom water products when customers purchase from us we donate a small percentage of the sale to the Clown Doctors so customers also feel good about the benevolence of their purchase!
We offer exemplary service and value to all customers and we are happy to supply small orders or large as required. Our turnaround times are probably the best in the business and our quality is second to none. We have resisted the temptation to supply inferior and cheap products. Customers get great value and make a relatively good margin as the products are perceived to have high value and are greatly appreciated by consumers.
Why would anyone want to sell or give away someone else's branded product when you can offer a product with your own brand on it! Customers really appreciate it and often the product will carry the reassurance of your brand so perceived value is even greater.  It also becomes a unique offering and not necessarily compared with other branded products etc.

Call Source Direct 1300 447 957 or email info@sourcedirect.net.au
if you require any further information.