Once upon a time, there was a hotel manager searching for just the right kettle. It had to be not too big and not too small. It had to fill with just enough water, be safe stylish and compact, plus, it had to fit into a tight spot.
Weatherdon's designers thought long and hard to please the hotel manager's list of requirements and came up with the Nero Smart one litre kettle.
All the bases were covered and all the boxes ticked.
The manager was delighted as guest rooms had become more compact and space was at a premium. One litre hits the high water mark as guests really only want to boil enough water for a few cups. Housekeeping was pleased as the brushed stainless steel and a concealed element complemented the décor. Guests loved the safety of the cool-to-touch push-down lid with its nifty, rubber disc and auto-shut off.
With the stylish smart kettle in every room, guests, housekeeping and management all lived happily ever after.
Featuring:
Fixed stainless steel filter
Water-level fill window
Cable length 76 cm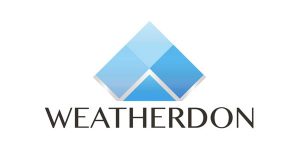 Company: Weatherdon  Ph: (02) 9906 2202   W: www.weatherdon.com.au