Whether traveling for business or leisure, most people think of hotels as simply a place to stay. Put your hotel on the map and make it a destination in itself, with unique, original artworks.
100% Australian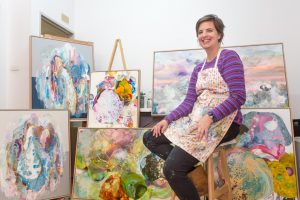 Nowadays, buying Australian counts for a lot, as people want to be immersed in local culture even in their own guest rooms. Just think of those professionals on business trips –forget sightseeing, they barely have time to leave the conference room! Art offers an opportunity to bring the sights to their hotel. Standing lost in a painting on the third-floor hallway might make someone late for their next meeting, but no doubt they'll feel more inspired, content and productive because of it.
In fact, the Bluethumb website allows you to see specifically where an artist is located, meaning you can surround your guests with art from the very same city as your hotel if you so choose. Why not go further still and select artwork that literally depicts the nearby scenery? However you want to reflect the local culture, Australian art from Bluethumb can put your hotel on the map and make it just as memorable as those relaxing walks on the beach or a trip to the local gallery!
100% Original
There's no denying the wow factor of original artwork – it's really why Bluethumb came to exist. With people now choosing personality and convenience over corporate consistency and sterile grandeur, that wow factor has never been more important. In comparison to mass-produced prints or photography, one can see the amount of time and effort invested into original work – it offers all the affordability and ease of a surface-level refurbishment, without the tacky appearance of DIY do-overs.
As Director and Principal Stylist of Vault Interiors, Justine Wilson notes, original artwork offers unending possibilities for a space, both anchoring and lifting the rest of the decor. "A statement artwork can elevate a space from a 5 to a 10!" says Justine. "Original artwork can make a room feel more luxurious, top end and elegant. Artwork should be an anchor for the furniture, joinery and other items. With this approach, the end result always looks more designer and tailored."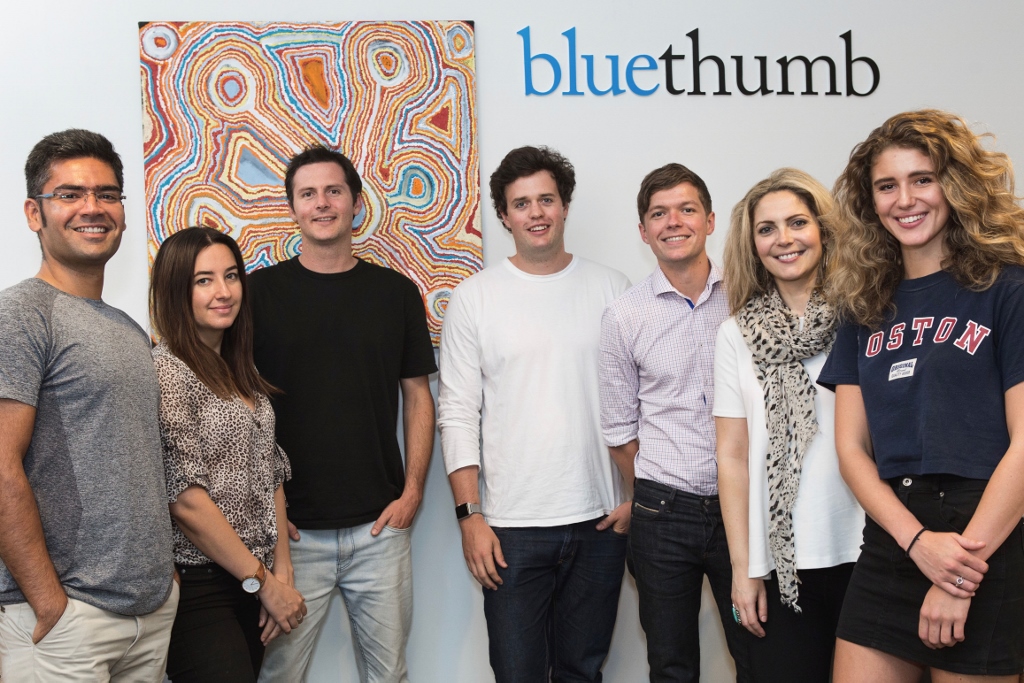 100% Fresh
You'll never be stuck for variety with art on Bluethumb, and just as well – collecting art calls for a discerning eye! Luckily, Bluethumb boasts over 4,000 artists and is constantly welcoming more. You'll notice that we frequently rotate pages such as 'featured artists', 'staff picks' and 'curations' to make this number a little more manageable and bring you fresh inspiration on a daily basis.
What's more, Bluethumb artists are encouraged to regularly update their own profile as they produce new works, and many are open to creating custom works on commission if you have something different in mind. You never know what you'll find when you log into Bluethumb!
100% Informed
Bluethumb's art advisory service is completely free, making it easy for even the busiest of hoteliers to dress to impress. As Vault Interiors' Justine Wilson notes, there's a lot to take into account! "The style of architecture, the location of the hotel and its cultural tone should be considered alongside the client demographic when selecting statement artwork, and scale is also important."
It all sounds a little daunting, but Bluethumb's curators are highly experienced and know how to get fantastic results – we'll do the work so that you don't have to! We even offer industry discounts to anyone looking to fit out their accommodation with Bluethumb art. The process can be as hands on or hands off as you like – with an idea of your taste and price point, we'll help you select a wonderful collection.
"The Bluethumb advisory service was seamless from start to finish," says Andrew Crichton, Marketing Manager at Pace Development Group and recent Bluethumb client. "Janni, the curator we worked with, is very knowledgeable in her field and had a clear vision for the project. We had a near deadline and the quick turnaround was impressive."
100% Simple
Finally, we've worked hard to ensure that the Bluethumb site is as easy to use as possible. You can browse the extensive database by subject matter, medium or even colour, and search through our curations for quick inspiration. You can also keep track of artworks by favouriting them and creating the ultimate list before you decide to go ahead and check out.
And don't forget, returning works bought on Bluethumb is incredibly easy, so you can buy with complete confidence. Hopefully we'll be able to get the perfect fit first time around, but if you do change your mind within 7 days of the artwork's arrival, simply let us know and pop the work back in its box; we'll take care of the rest!