Future-proofing your hotel access control with 5 core technologies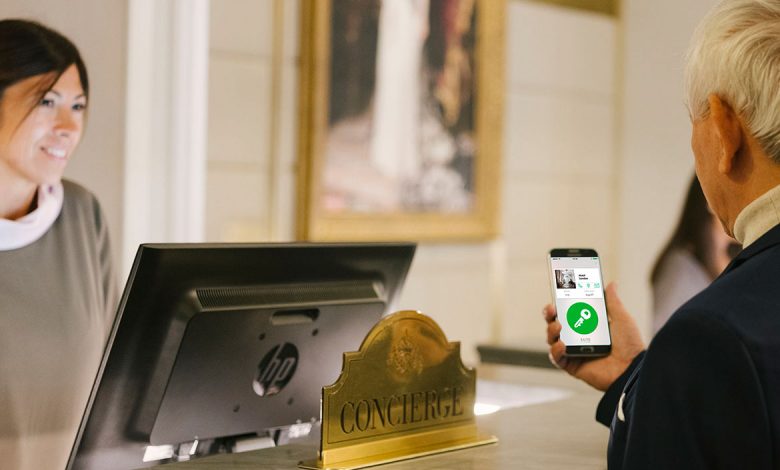 SALTO Systems are experts in electronic access control systems for hospitality. Cedric Duigou explains how SALTO's innovative approach is helping the industry offer security and ease of access to their guests, whilst future-proofing for change, growth and flexibility.
Guests want easy and secure access to their room and facilities. They're looking for a smooth check-in and check-out process, and the flexibility to change rooms or extend their stay when plans change. Efficient, secure and adaptable access control is essential to the accommodation sector. Many in the industry have found that keys simply don't cut it and are moving to electronic access control (EAC) systems.
Any move to a new technology comes with a level of trepidation – what if you choose a system now, only to find it doesn't meet your future requirements?
SALTO understands this concern and provides a system that can grow with your changing needs, ensuring you're never 'left behind'.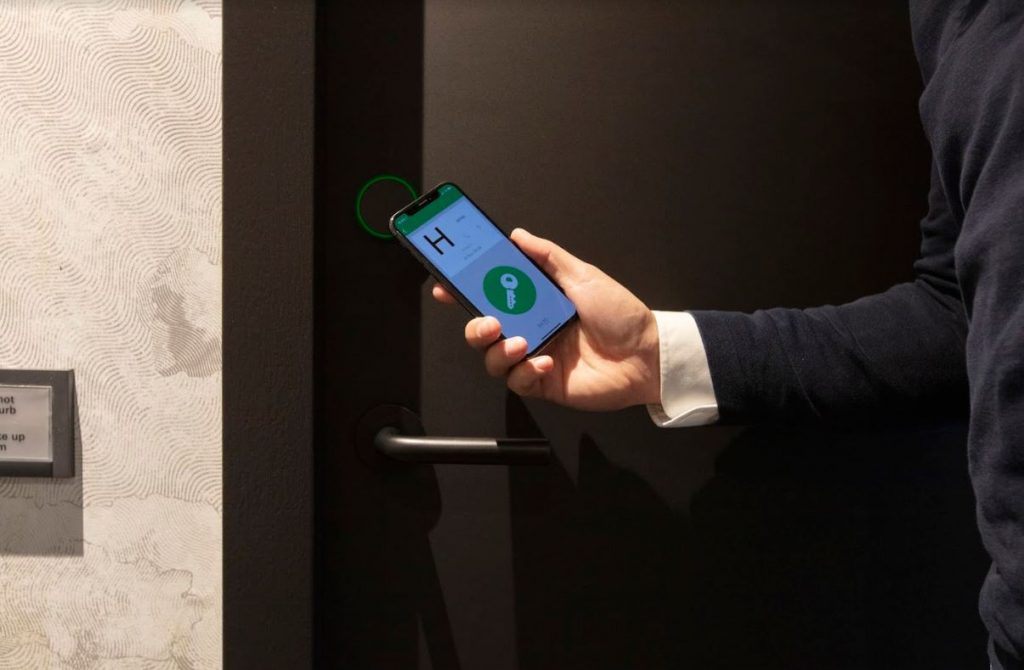 EAC – the basics
EAC replaces traditional keys with a 'credential' – a keycard, fob or mobile phone. Every door has a credential reader and an electronic lock.  The guest places their credential near the reader, it verifies access rights and electronically unlocks the door.
The system is managed from a central computer which holds and updates all access information. Locks can be powered by electricity or battery. They can be 'stand-alone' or can communicate with the central system via a network.   
The five SALTO technologies that future-proof your EAC 
1) SALTO Virtual Network (SVN)
SVN is based on SALTO's unique 'data on card' technology, which creates a 'virtual network' where the key card becomes a data carrier as guests move through the building. 
SVN is based on stand-alone, battery-operated smart locks. These are complemented with online 'updating access points'. The updating access points – typically at widely used spots, such as the main door, or car park –  are connected to the central management system and download a full access list to the card with each access transaction.
The stand-alone lock reads, stores and writes information to the guest's card, using SALTO's patented technology. Information is passed on to the next door the guest uses, communicating information throughout the building.
SVN makes an excellent low-cost starting point for EAC. Battery-powered locks with no physical wiring makes for fast, low-cost and no-mess installation. SVN can be installed on a few doors and extended as needed. It offers 'almost real time' functionality, with full ability to upgrade the system if and when needed.
2) SALTO BLUEnet
When 'almost real-time' is not enough, SALTO offers BLUEnet – locks that communicate in real-time directly back to the central system via Bluetooth/Ethernet, rather than writing data to a card.  
The BLUEnet system is flexible – it can be installed throughout a building, or simply on certain access points, to expand and enhance an existing SVN system.
Importantly for future-proofing, the Bluetooth technology in BLUEnet locks also powers SALTO's JustIn Mobile, where a guest's mobile phone becomes their key. This makes a later move to mobile keys fast and simple, with no technology switchover.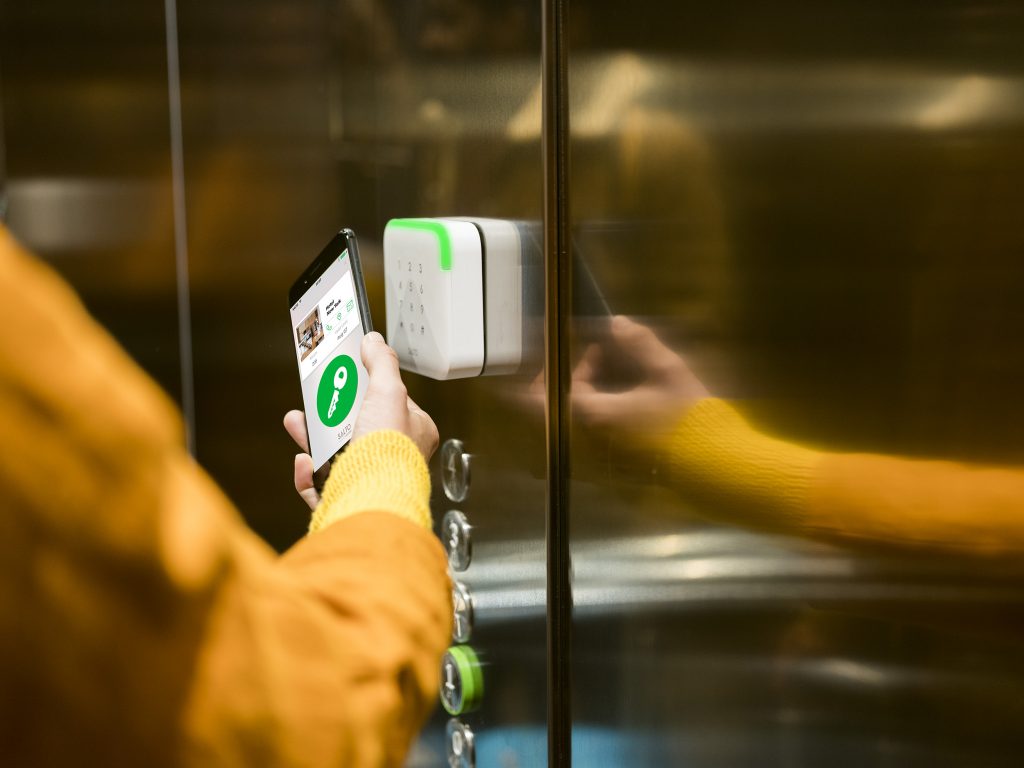 3) SVN-Flex
SVN-Flex takes SVN one step further, expanding the number and range of updating points to include the wireless locks themselves. The communication between devices flows in real-time on wireless online access points and therefore much faster than offline points.
SVN-Flex can very simply be added to an existing SALTO SVN system, giving hotels reassurance that choosing SVN now keeps their options open to include further access controls in the future.
4) JustIn Mobile
A mobile phone is a logical choice for a credential –  it is the most frequently packed item, and a networked device.
With SALTO's JustIn Mobile, the guest's phone becomes their credential. Hotels can send the key before the guest arrives, streamlining check-in. Updates are communicated via the mobile network.
SALTO BLUEnet locks are mobile ready, so hotels can rapidly implement mobile keys with no technology update.
5) Integrations with Guest Room Management Systems
Using mobile keys brings additional benefits, in the form of integration with Guest Room Management Systems. The mobile key or PIN can be programmed with validity dates and times, for example, automatically disallowing access after the end date. This reduces the staff time needed for key programming, freeing them up to focus on guest satisfaction and experience. SALTO offers full integration with Interel, VDA, InComm and Lutron.
There's no doubt that electronic access control is the future for the hospitality industry – offering security, ease of use and flexibility. With SALTO Systems, accommodation providers can be sure that they're keeping their options for the future wide open, by choosing technology that will adapt and grow with an ever-changing industry.
For more information please contact our offices on +61 (0)3 8683 9782 or email [email protected]. You can also visit www.saltohospitality.com