Why is a hotel cushion such an important product in selling hotel room accommodation?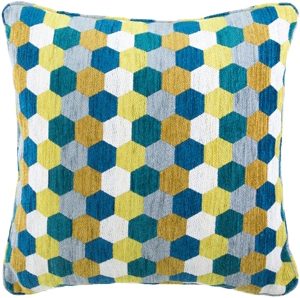 The bed is always the focus on any hotel room photo shoot.
Imagine, in the middle of that hotel bed is a very attractive cushion display of either one or up to three cushions, which adds real wow factor, or guest reassurance of property quality. This bed presentation immediately brings the whole room image alive whilst giving a good impression to any prospective guest via website, hotel advertising or just on first arrival. Cleverly selected hotel cushions that look as good in the flesh as they do in a room photo shot, can form part of the process in making or breaking that important impression of a first time guest. Equally, it can make or break the look of the hotel bed and the ambience of the whole room.
Domestic designer cushions are not suited for the accommodation industry and neither do they perform like a proper hotel cushion. They are often the expensive mistake!
Why is a hotel cushion so different to a domestic cushion?
Hotel cushions that are properly styled and positioned on a bed, are the inexpensive added extra that can add a whole lot more to the overall look, guest reassurance and quality of a hotel room – but they must be produced to function as a long term hotel cushion.
A proper commercial/hotel cushion must include the following important features: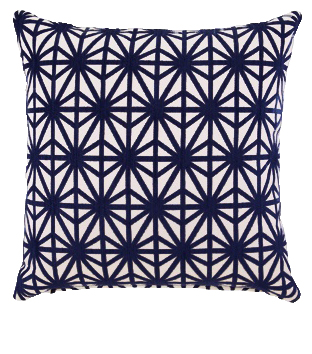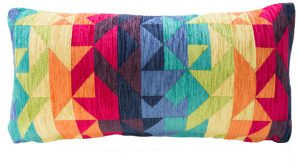 Generously sized inner which includes a HD core – the plumper the better so that it fills the corners from being "dog eared" and this will also ensure longevity of the cushion and ongoing presentation. The HD core guarantees shape and longevity.
Heavy Duty Cushion Cover – True commercial quality fabrics with a high rub test must be used to ensure the cushion will not look shabby, untidy and unloved in short time frame. This is when a "hotel room enhancer" can be become a negative and not a positive.
Commercial Quality Zip – to ensure the cover can be removed continually for laundering.
Laundering – A hotel cushion must also be commercially launderable on a regular basis if required.
Affordability – Good quality hotel cushions need not be expensive, but they should not be compared with cheap retail style product often being sold as accommodation quality, which quickly lowers the standard of any property.
Ensure you are selecting a cushion that is best suited to your bed size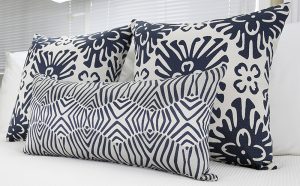 All HotelHome cushions are purpose designed by HotelHome to ensure they are the most suitable sizes for hotel beds and also sofas.
Two of the bestselling bed cushions created by HotelHome are the elongated Bel-air and Breakfast cushions. The Bel-air can be displayed as a single cushion or part of a cushion combination on queen and king beds, where different shapes and sizes are preferred for the bed presentation. Not only does the elongated styling of the Bel-air cushion offer a modern finish to the bed but it is also considered the all-rounder cushion as it will fit across all bed sizes from single bed up to king bed. The Breakfast cushion is mostly displayed in conjunction with co-ordinating
square cushions.
Let HotelHome produce the right style, size, fabric quality, design and colour of genuine performance cushions for your property