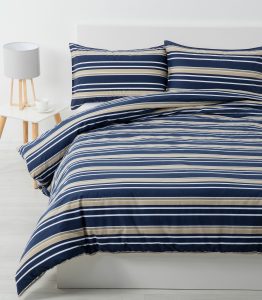 The Jason brand has been in the Australian market for 70 years. Founded in 1948 Jason is an Australian owned company that has built a reputation of providing quality, value for money products.  Trusted by Australian families since its inception, it was only natural to begin providing the Australian Accommodation industry with a range of quality commercial bedding. 
Jason Commercial has been supplying the Australian Accommodation Industry with quality commercial bedding for over 50 years.  We are proud suppliers of quilts, pillows and pillow protectors, mattress toppers and protectors, sheets, quilt covers and bed spreads, comforters, blankets and electric blankets, as well as decorator items such as bed runners and cushions.
We pride ourselves on our range of Australian made pillows, made in Melbourne in our renewable energy manufacturing facility.  
As an iconic brand, we are known for our large range of premium bedding and decorator items that are suited to a vast range of accommodation types.  Jason Commercial is your complete bedding solution for all your premises.  Our extensive range of pillows and quilts will have each guest sleeping in complete comfort, while our decorator items and soft furnishings will give the best initial impression of your property to arriving guests. 
We have an extensive range that will allow you to meed your individual requirements, from triple sheeting, easy care soft white goods and bed coverings, we can provide what you and your team require to make your property look the best, but also to provide the most effective solution for effective housekeeping.  All our products are intended for easy care or commercial laundering and are of the highest quality, whilst always keeping the comfort of guests in mind.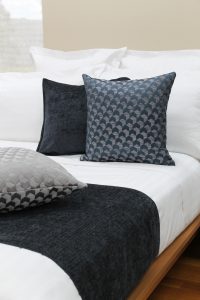 Celebrating 70 years of expertise in bedding this year, the team at Jason Commercial strive to bring you only the best in bedding – giving you the opportunity to impress your guests with every visit. We strive to offer a range of quality commercial and hospitality products at competitive prices.
Our quality bedding and decorator items available all year round through our informative website.  Registering for an online ordering account is quick and easy, please visit our website and register your interest, our Jason Commercial Manager will be in contact promptly thereafter to confirm your account.
Contact us to today and let us assist you with making the correct decisions about your commercial bedding requirements. 
Jason Commercial
Website: www.jasoncommercial.com.au  
Phone: 03 8390 3333