Since 1899, A.H. Beard has been helping Australians get a better night's sleep. Now, with manufacturing and distribution facilities across Australia, New Zealand and Fiji, this proud family owned business is one of the leading bedding suppliers to both the retail and commercial markets.
A.H. Beard mattresses can be found at leading bedding and furniture retailers across the region, including Harvey Norman, Forty Winks, Myer and many more. Luxurious handcrafted A.H. Beard mattresses, made using the traditional techniques of our founders and containing premium natural Australian fibres, are exported to China and sold in luxury furniture boutiques.
In the commercial sector, King Koil Commercial by A.H. Beard is the preferred bedding supplier of many of the most iconic and aspirational properties in Australia. We have supplied beds to award winning properties like Saffire Freycinet, One and Only Wolgan Valley, Longitude 131, Elements of Byron, The Old Clare Hotel, The Hotel Inchcolm and Hotel Mayfair Adelaide to name a few.
A.H. Beard's strength with internationally renowned hotel groups is a result of an uncompromising focus on customer service, and a determination to provide properties, and in turn their guests, the most comfortable, durable bed for their money.
A.H. Beard is the largest of 35 King Koil licensees around the world. We draw on the knowledge and experience of this global network to provide the most advanced bedding technology to our customers, through partnerships with international hotel brands such as Hilton Hotels, IHG and Starwood.
In 2007 A.H. Beard partnered with Rydges Hotels to develop the Rydges Dream Bed. This popular mattress, which was well ahead of its time in the hotel industry, has become a benchmark for comfort, durability and most importantly, guest satisfaction. Still one of the most acclaimed beds in the market, the Rydges Dream Bed continues to drive innovation in hotel bedding across the industry.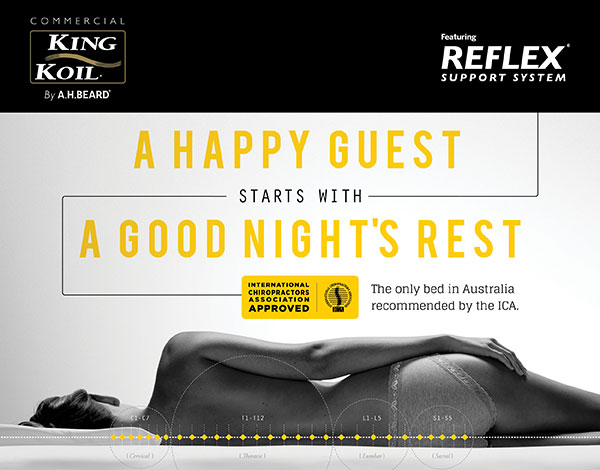 As part of King Koil Commercial's enduring partnership with Event Hospitality, owners of the Rydges brand, we have developed signature beds for the group's other brands. QT Hotels & Resorts and Atura Hotels each have their own exclusive, specially designed mattress, which forms an integral part of the unique experience that these brands strive to deliver to their guests.
So, why do our customers choose to partner with King Koil Commercial by A.H. Beard? There's no single reason. Each one has a different story to tell, maybe that's why they choose us. We listen to their story, to their goals. Then we help them get there by delivering a sleep experience their guests will remember, and keep coming back for.
Most notably, people choose to work with King Koil Commercial because we say YES WE CAN!  No matter what your unique requirements, we have the flexibility and experience to make it happen.
Our specialist commercial sales representatives, located in every state of Australia, will meet with you to discuss your individual needs and work with you to deliver the most comfortable, cost effective solution.
Everything we do is designed to deliver on our purpose: to improve people's lives through better sleep. We source the highest quality materials to ensure that not only are our beds supremely comfortable, they also help to make your sleep healthier.
A.H. Beard is the only mattress manufacturer with whole-of-product endorsement from the National Asthma Council's Sensitive Choice program. This is because A.H. Beard mattresses offer long term protection against dust mites, mould and bacteria, delivering cleaner, healthier beds for our customers.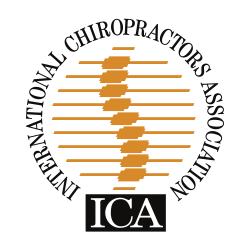 Similarly, King Koil is the only bedding brand recommended by the International Chiropractors Association (ICA). The ICA recognise that King Koil's patented Reflex support technology provides enhanced support, regardless of the sleeper's size, weight or preferred sleep position. This means a good night's sleep for guests, and peace of mind for you.
King Koil Commercial by A.H. Beard uses only the highest quality Australian made foams, which are manufactured using the world's most advanced foam making technology. Our foams are comfortable, durable and free from CO2 and other harmful chemical additives.
Every day new customers come to us looking to experience the King Koil Commercial difference. A more comfortable bed. Better customer service. A different approach to the sales process. A supplier who listens to what they want, instead of telling them what they can have.
Wouldn't you like to partner with a supplier like that?
Call us on 1300 654 000 to discover how easy it is to make your dreams a reality.