It was 3 years after man landed on the moon when it all started for HotelHome, because that was the year the founder of HotelHome Gary Coman, found his passion with fabrics when he joined Universal Textiles, one of Australia's largest textile weaving companies and owners of the famous Tennyson Fabrics and back then, the newly formed Sheridan Textiles brand.
A number of years later when the HotelHome brand was founded, the family behind the brand name continues with the same great passion and understanding when it comes to supplying true commercial quality bed coverings and fabrics to the Australian accommodation industry. Their knowledge and experience is second to none with all facets of the business, from the initial design, correct fabric specifications for longevity and product development, all the way through to the manufacturing and marketing.
This experienced and hands on management team at HotelHome has a combined 77 years, of genuine expertise with bed and furnishing textiles within this industry, covering every standard of accommodation. Their dealings with all Hotel people including owners, developers and management at every level, has given them a greater understanding of what is required to be successful in this industry. Australia's best known Specifiers and FF&E operators in this industry, understand they must get refurbishments right the first time, so they use HotelHome to produce their textiles, to ensure their clients get the right product, at the right price.
THE MANAGEMENT TEAM
Gary Coman, CEO and founder of HotelHome is now a dinosaur of the industry, however he still has plenty of input to offer with his abundance of experience and still has a keen interest in helping his team develop new products that he knows this industry needs.
Erin Coman Beckett, Design Director, is the flair behind HotelHome with endless design ideas and an excellent understanding of colour pallets. Erin also understands every level of accommodation from a small country refurb to a new city install project when all of her expertise is required. Most importantly, she always has a grasp on the required budgets that need to be met at all levels of accommodation.
Thomas Coman is the brains behind the operational side of HotelHome. As a high achieving computer awardee in his early years, Thomas has used his skills to design and develop exclusive software for all areas of the business and he also controls the logistics of product manufacturing within the business.
IT IS IN THE GENES
Understanding the importance of COMMERCIAL QUALITY in bed covering products "is in the genes" at HotelHome.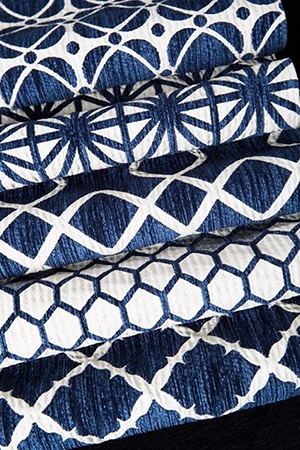 Anyone can offer Bed Covers and Cushions which are sold by price alone, and in this industry they do. These domestic/retail qualities now sold by many so called industry suppliers, are normally the expensive option, because they require early replacement, as well as they also look cheap because they are cheap and leaving guests worried about the standards of everything else in the property.
DESIGN / STYLE
HotelHome has become the "go to" company for designers and accommodation properties who are wanting to not only offer something different to their clientele and guests, whether it be ex stock or a "Signature Look", but they also want to ensure they are offering a long term commercial quality with correct fabric specifications, which will always present perfectly on the bed including their online photos and not date or become shabby within a short period of time.
GENUINE COMMERCIAL / LONGEVITY / COST EFFECTIVE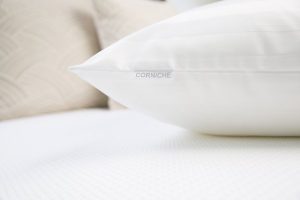 Genuine commercial does not have to be expensive, it can be very cost effective if developed correctly with wider weaving widths, yields etc. HotelHome goes to great lengths to ensure all bed coverings supplied to the Accommodation Industry are purpose designed and manufactured to withstand a proper commercial application whilst remaining affordable.
"The look" is always important to HotelHome, because the photographic impression of a smart bed on a Hotel website is what counts to guests when making a booking decision. When the guests arrive they are always impressed.
SUPPLIERS TO LEADING FF & E COMPANIES AND HOTELS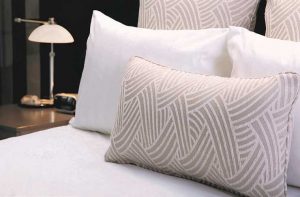 HotelHome works directly with our Hotel clients as well as Australia's leading FF&E operators and Specifiers, where we can also add their style input when required.

CONTACT
Contact the team at HotelHome via enquiries@hotelhome.com.au or 1300 733737, to discuss your upcoming project, refurbishment, general bed covering requirements or if you would just like to receive a fabric sample pack with latest qualities and ideas to suit your property.