Operating in Australia, New Zealand and the Pacific since 2001, Xn protel is a global hospitality management software company specialising in PMS, POS, CRM, Spa and Activity management systems. Its solutions are deployed in thousands of hotels and resorts, serviced apartments, motels and unique-stays, ranging from small independent accommodation providers to large-scale resorts and global hotel chains.
As a leader in hotel software development since 1994, Xn protel Systems prides itself on its unique open-systems integration and seamless connectivity to many other industry software providers. It is the system provider of choice for many world-leading hoteliers, with over 15,000 businesses in 80 countries relying on Xn protel every day.
Now, with its new Enterprise Service Bus in the cloud, protel.I/O, hoteliers can easily and quickly on-board and off-board third party systems like plug-and-play. This includes hundreds of Xn protel's partners around the world, ranging from POS to CRM, PBX to Spa systems, CRS to yield management systems, and many others.
This article briefly touches on some of the core systems Xn protel offers. Solutions are cloud, on-premise, hosted, hybrid and enable freedom of choice in an ever more complex technology landscape. They help optimise revenue generation, simplify service operations and enhance the quality of guest communications, while reducing total cost of ownership.
protel Air is a cloud native, internationalised, enterprise property management system for accommodation businesses, from small independents through to global hotel groups. It can help broaden your global reach, support your regional requirements and minimise IT overhead. You can benefit from open integration standards and have truly flexible, scalable operations.
protel Air provides the sophistication to manage even the most demanding hotels, locally or on a global scale. It allows the management of operations in an agile way, so businesses can be responsive to change and minimise the IT disruption normally associated with hotel acquisitions and disposals.
protel Air is platform independent, has mobile solutions, staff and management apps, and guest-facing solutions. It has a broad spectrum of interfaces, designed around our open systems approach, that connect to other key systems.
protel Air:
Open: seamless integration with third-party applications
Scalable: from zero to tens of thousands of rooms
Efficient: optimised for speed in a browser environment
Cost effective: Low initial investment, flexible pricing
Unified: multi-property, multi-platform, desktop and mobile usage
User-friendly: Intuitive and modern design reduces staff training
Safe & reliable: Data security and redundancy synonymous with a modern cloud environment

protel.I/O is a new enterprise hospitality platform. The technology allows hotels with multiple integrations to aggregate all specialist technology behaviour to a central level. Thus, creating a secure, vendor-neutral, open infrastructure to store, access, integrate and use data from any guest touch-point in real time. The benefits are real, tangible and enable enhanced guest experiences across all customer touch points (e.g. reservations, front desk, spa, restaurant and concierge). 
The cloud platform consists of an Enterprise Service Bus, called protel.I/O and a multi-hotel solution called protel CENTRAL. protel.I/O was a finalist for the HTNG TechOvation Award in 2018.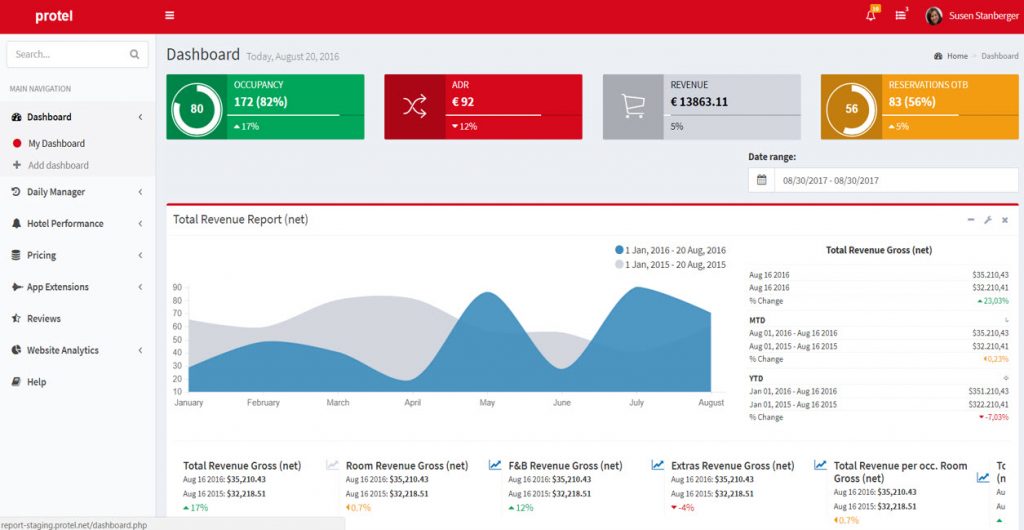 protel.I/O:
Guaranteed API integrity
Guaranteed data security & validation
HTNG standardised
Real-time 2-way communication
Hotel-wide, deep integration
Access all data-calls
Massively scalable
"Whisper-screens"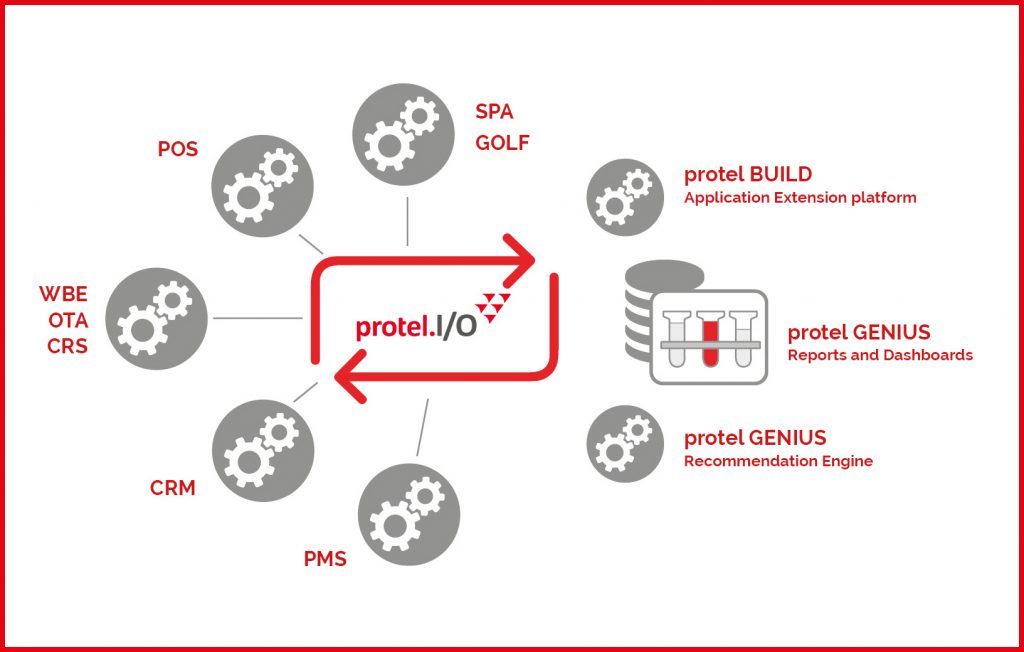 xnPOS is an easy to use, highly customisable, fully internationalised POS solution for bars, restaurants, groups and independents, within the hotel and food service industries. It provides choice for your customers and business, helps enhance and grow your operations, makes life easier and keep costs down. 
xnPOS is a full-service, cloud-hosted point of sale solution that enables single and multi-site hotel and foodservice outlets to reduce operational complexity and provide a faster, more efficient service. It is centrally managed with enterprise wide scalability. It is Android and Windows mobile touch-ready and has extensive features and functions, including multi-lingual operations and support. The system is fast, robust and seamlessly integrates to PMS, payment gateways, and other business critical applications. xnPOS can be used with traditional terminals, tablets, handheld devices and enables mobile operations for staff. 
xnPOS:
Hardware independent
Scales from a single terminal to hundreds
Fully internationalised; multiple language operations
Highly configurable for seamless guest journey
Maximises revenue with guest profiling and automated intelligence
Provides real-time detailed analysis from anywhere at anytime
Full mobile support for optimal efficiency
Multiple bolt on options, e.g. loyalty, stock and delivery
Open integration policy. Extensive list of third party integrations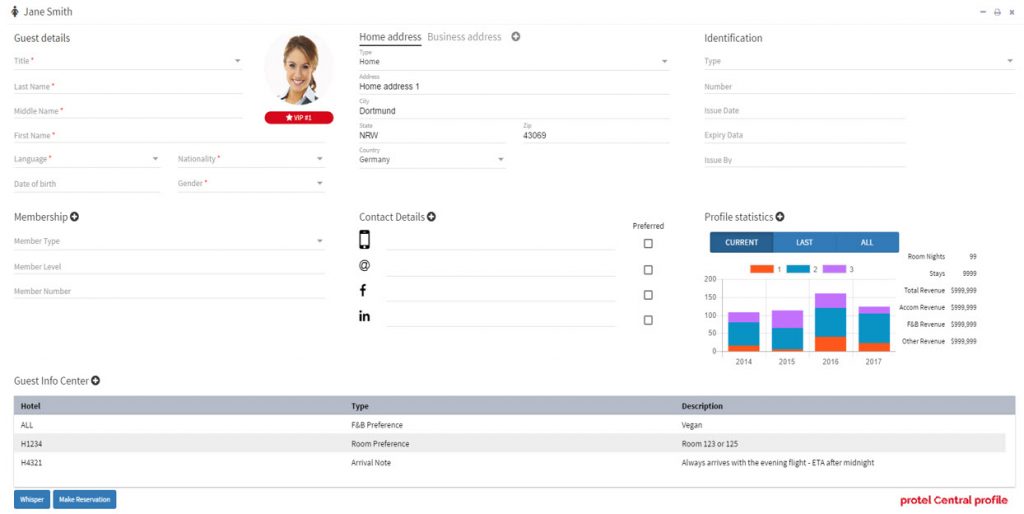 Reservation Assistant is an enterprise-wide activity management solution for hotels, resorts, leisure and fitness clubs and destination management operators. It closes the gap between the guest, operations and management by enabling customer-facing web and apps. Reservation Assistant allows businesses to leverage the same platform for maximising revenues and decreasing operating costs. 
Reservation Assistant is an easy-to-use, modular, highly customisable and functionally rich spa, golf, club and activity management solution that delivers seamless management of on-property operations. It helps businesses create great guest experiences, with extensive integration into existing ecosystems. 
This guest-centric solution provides increased bookings, operational cost control, resource and staff planning, marketing, and guest retention. Any bookable service or package can be incorporated, plus powerful retail POS. Adding an advanced membership management module, rental of equipment, stock management, web bookings and online shop, guest self-service, ticketing, event and gift voucher management, makes an all-encompassing solution.
Reservation Assistant:
Complete solution across all business areas and guest touch points
Modular and scalable according to need
Optimises resources: stock, staff, rooms and equipment
Improves member management, retention and guest communications
Web and mobile access for guests and members
Increases revenue and profits
Single or multi-property deployment
Seamless integration into existing IT ecosystems
To find out more, please contact us on:
+61 (3) 9525 0525
Melbourne | Sydney