Provide a Great Guest Experience with HoneyBadger Technologies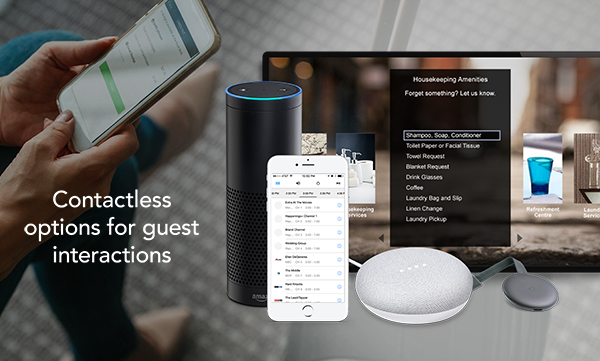 HoneyBadger Technologies has been providing in-room technology solutions to hospitality stakeholders for over a decade. Today, HoneyBadger Technologies is working to expand its capabilities in order to enable tomorrow's smart hotel rooms.
We understand the importance of brand compliance, and as an approved supplier, we are trusted by all major brands, management and ownership groups and independent operators across the region and are globally supported by SONIFI. We can supply solutions to ensure your property is up to date with the latest in-room tech. By simplifying the technology, we are able to provide not just a great guest experience, but also a truly like at home experience.
We believe that the guests' experiences should be seamless and memorable.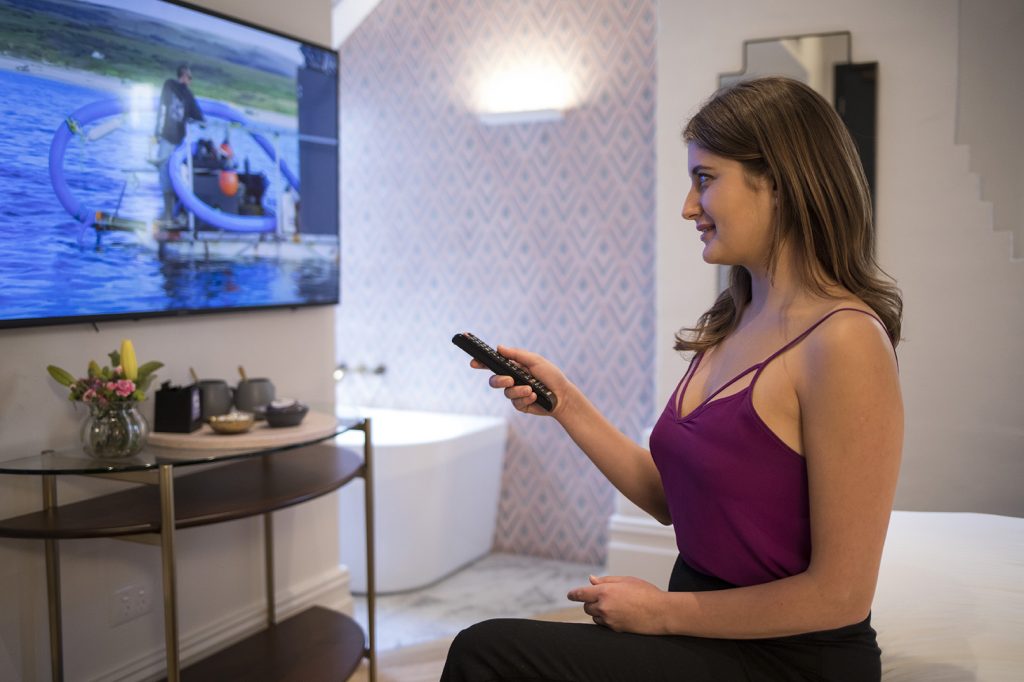 By offering of the following solutions to our clients, we are a true full service integrated supplier: 
Movies on Demand
Making exclusive, early-release movies available on demand through our platform or as part of yours.
Available on site or via OTT streaming
Exclusive still-in-theaters and early release movies
Kids & family entertainment
Health & wellness programs
Enterprise architecture
No subscriptions required
Casting
STAYCASTTM powered by Google Chromecast.
The ultimate streaming experience for hospitality
2000+ APPS – There's something for everyone: sports lovers, business tourists, families, and foreign visitors.
SECURE & SIMPLE – Simple pairing with no personal information required as well as secure connection tunnels.
GOOGLE CHROMECAST POWERED – Innovative technology allows for seamless transmission to the in-room TV.
MULTIPLE DEVICES – Connect iOS and Android devices to the same TV, or stream to any other TV in the room/suite.
Interactive Compendium
Flexible main menu designs. Customize the main menu to match your brand personality through videos, custom layouts and more.
Modern, cloud-based platform
Responsive, intuitive & streamlined market-leading user experience
Unique brand & property promotion opportunities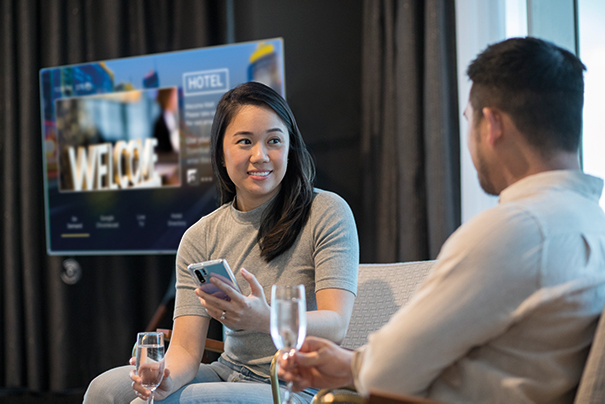 FREEVIEW and PAY TV channels
We offer a full integration of your selection of channels for guest entertainment. This can include brand channels and corporate advertising
Full FREEVIEW bouquet
Licensed and free foreign satellite channels
Foxtel HD bouquet as per your brand standard
SMART Integrations
We offer a full integration to various smart platforms that will enable you and your guest to control any of the following. This will also offer real energy savings.
Lights
TV's and other hardware
Blinds
Smart scenes
Voice Control
Network and Distribution
With a team of network design engineers, we are able to do infrastructure design and upgrades. This enables us to deliver our entertainment solutions securely over the following property infrastructure.
Full IP Network – converged and stand alone
COAX Network
Hybrid of IP, COAX and/or WIFI
Support
Dedicated to supporting your guest we offer the following 24/7 guest experience assistance
Property Engineering support
Direct guest assistance with casting issues
Regular solution and software upgrades of the solution
Flexible finance and payment options
Offering various secured and unsecured payment options assist in finding the correct model that will suit the client. We have various options available that could be tailored if needed.
Our product's success is founded on:
ease of use and appreciation for us managing direct guest assistance as necessary.
our personal dedication to guest's needs and our ability to improve guest satisfaction
that even during extended quarantine stays we are able to assist the hotels in providing a true like at home entertainment solution that just works.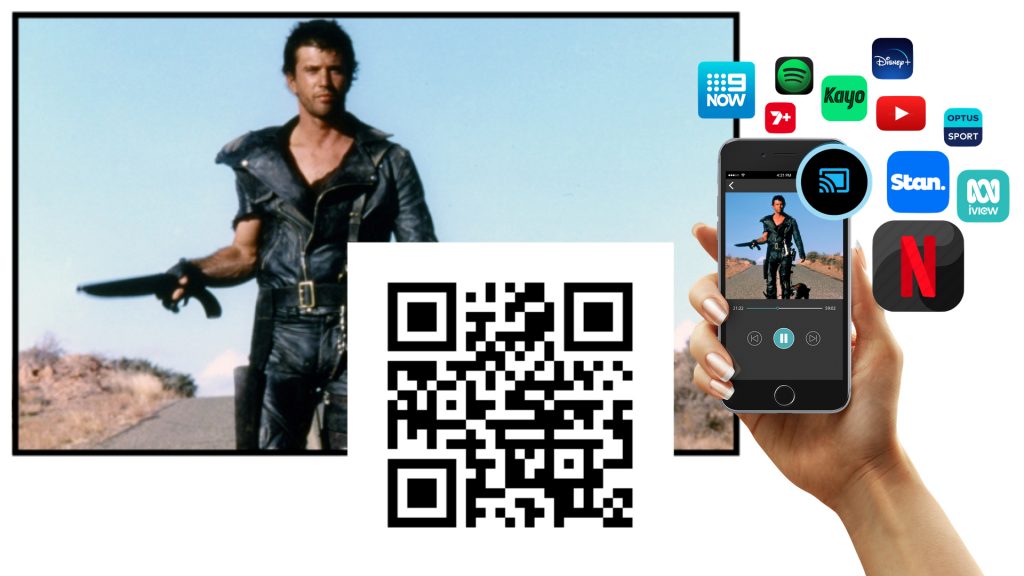 Naturally, the topic most commonly mentioned during the sales cycle is pricing and the ROI of the product. Initial and continuing expenses play an important role, but in that respect all suppliers are not created equal. After the customer realises our genuine added value and our degree of personal attention to their demands, we are able to build long-term, trustworthy ties and a high standard of service.
To find out more, contact our Sales team
Peter Ollerton – [email protected]                m: +61 418 160 969
Swashna Deo – [email protected]          m: +61 448 440 401
Or via our website www.honeybadger.tech
Whatever your objectives are, our team is committed to implementing technology that works for you, not the other way around.
We are HoneyBadger – FEARLESS | ADAPTIVE | INNOVATIVE