Tennant's NEW Canister & Wet-Dry Vacuums; Designed and Built in Europe.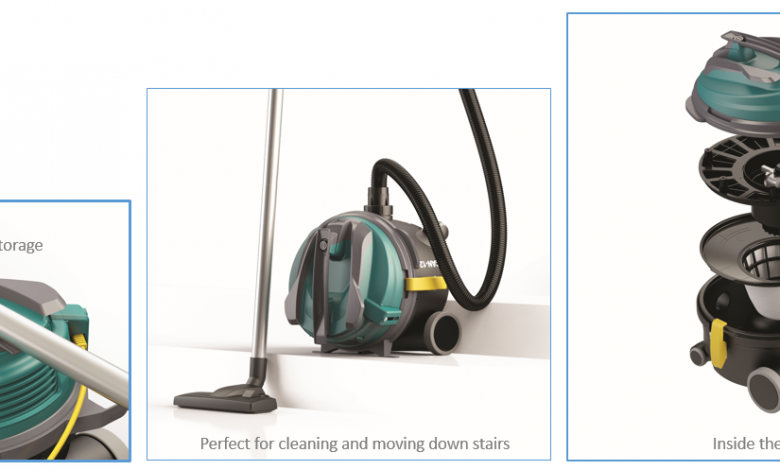 The new modern range of vacuums are designed with the end user in mind. The ergonomic and efficient design means users are working without the extra strain.
The canister range is designed for cleaning specialists such as contract cleaners and cleaning companies. They are available in 2 different capacities; the V-CAN-12 (12 litre) and the V-CAN-16 (16 litre) with HEPA.  Both models are lightweight, more energy efficient, have a three-stage filtration and are made from up to 55 per cent Black is Green™ recycled plastic.
The modular structure offers different solutions for professional cleaning, with main features merged together in a modern design that provides evidence to the robustness, reliability and ergonomics of the new range.

The Wet-Dry vacuums come in three sizes so you can choose the right size and power level that you need. The V-WD-27, V-WD-62 and V-WD-72 are designed for cleaning up messy liquids and dust that you might find in healthcare or education facilities. The range is equipped with new generation high-speed motors that are extremely efficient and powerful. The V-WD-72 comes with 3 independent motors and an easy-to-use drain hose for tank emptying. Also featured is Sanifilter – an antibacterial treated filter system that helps destroy bacteria's membrane cell (including Staphylococcus Aureus and Klebsiella Pneumoniaes), fungus, viruses and microparasites. 
All the Wet-Dry vacuums come with a lightweight Aluminium/Plastic (AP) tube that is an  innovative solution to simplify the daily cleaning activities.​​​​ The AP Tube consists of an inner layer of aluminium covered with a recycled plastic layer. AP Tube is wear resistant (rust-proof), ergonomic and it ensures maximum maneuverability.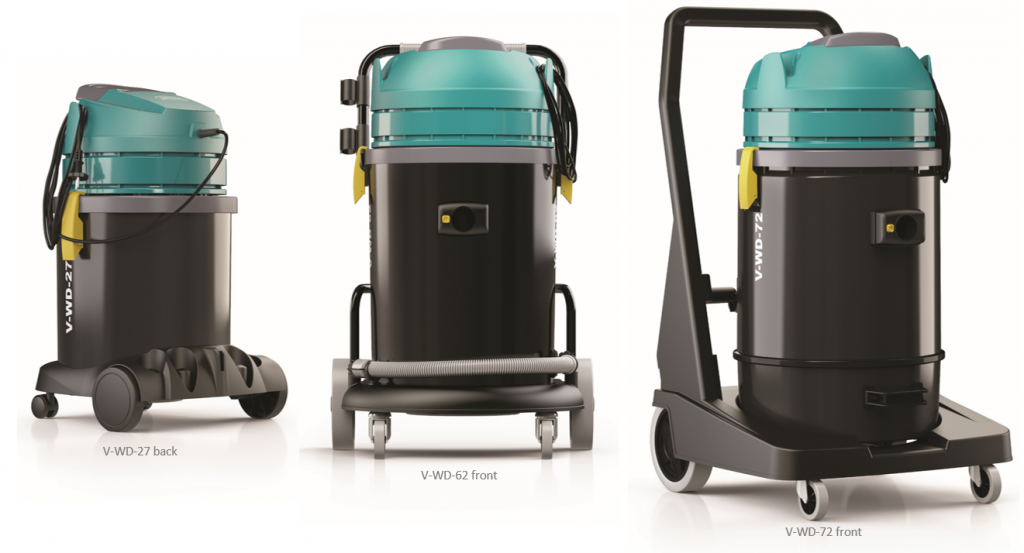 When using your vacuums we recommend our D.I.R.T Cleaning principles for keeping your soft floor and carpets in tip top condition.
Daily Care
Frequency – Daily cleaning is recommended to remove still-loose particles from the floors and prevent them from being walked further into the carpet.
Result – High traffic areas benefit from daily cleaning to keep rooms and spaces presentable.
Action – Vacuuming is usually all that's required to lift daily soil.
Equipment – Commercial vacuum cleaner, ideally with HEPA extraction, depending on environment.
Interim Cleaning Solutions

Frequency – Every month to 6 months, to bring the floors back to life. This clean lifts the pile, removes surface stains and refreshes the floor making it more visually appealing and more enjoyable to use.
Result – Dirt is removed without causing major disruption to the space's regular use.
Action – Interim carpet cleaner, ideally one that utilises rapid-drying technology.
Restorative Carpet Care

Frequency – Every 6-12 months or possibly longer, depending on the environment and use. We recommend having the appropriate personnel schedule restorative carpet care.
Result – A good, deep clean is necessary to restore the carpet to its original appearance. It eliminates stains, deodorises the space, improves hygiene and adds longevity to the carpet, which saves money long-term.
Action – Extraction cleaning.
Equipment – Deep extraction carpet cleaner.
Treatment of Spots and Stains

Frequency – As required, preferably without delay.
Result – Fewer unsightly marks on the floor
Action – Prompt spot treatment is necessary to remove the specific stain before it penetrates deeper into the pile
Equipment – Portable spot cleaner/extract
​By adhering to the D.I.R.T. protocol, you extend the lifetime of the floor covering product and it will provide years of service, visual appeal, hygiene and comfort.
Tennant Company is a recognized leader in designing, manufacturing and marketing solutions that help create a cleaner, safer, healthier world. With a vision to become a global leader in sustainable cleaning innovation that empowers our customers to create a cleaner, safer and healthier world, Tennant creates solutions that are changing the way the world cleans. Tennant products include equipment used to maintain indoor and outdoor surfaces, as well as TennantTrue® financing solutions, equipment parts, service, and maintenance to help ensure superior cleaning performance from your Tennant machines.
To keep updated with Tennant Australia's products and developments: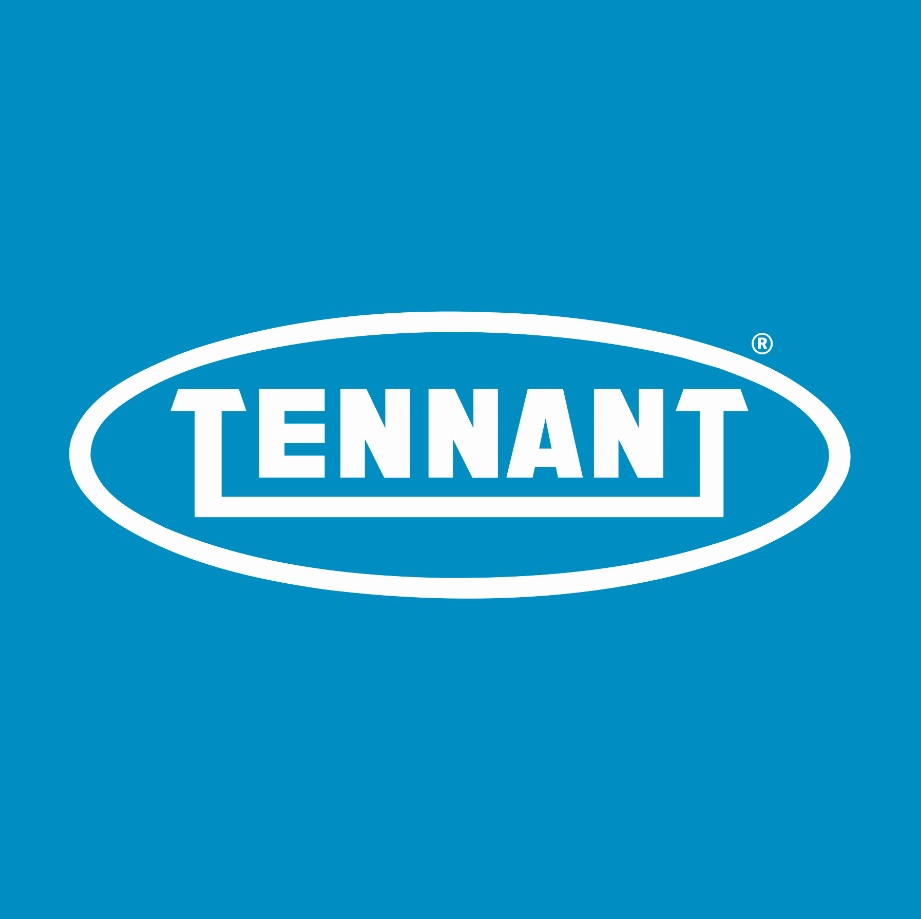 VISIT: www.tennantco.com.au
CALL: 1800 226 843
EMAIL: [email protected]
Find us on Facebook & Linkedin!​