Are you struggling with limited online reach? Is yield an issue? Are high commissions playing on your mind? STAAH's product suite helps you get a grip over your online woes and open new avenues.
A pioneer in the field of distribution technology, STAAH is an industry leader in powering the distribution of properties through online travel agencies (OTA), direct bookings and digital marketing services. A worldwide preferred partner for accommodation providers of all sizes, its cloud-based technology helps properties maximise their online potential.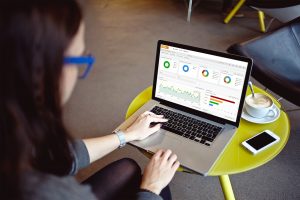 STAAH products

A cloud-based Instant Channel Manager with real-time updates, automated management of distribution channels and powerful reporting. Enjoy top-of the-line channel management features, including monitoring competitor rates and showing them to website users with a view to engage and book.
The easy-to-use and intuitive ConvertDirect Booking Engine to increase direct bookings from your website.
InstantSite Website – a low-cost, low maintenance application that brings to life your most powerful tool – your website.
Monitor online reviews and benefit from its actionable insights with ReviewMinder Reputation Management.
Gift Voucher Management, the ticket to your very own user-friendly, customisable online store.
Making a real difference in the virtual world
200+ integrations with OTAs, GDS, payment gateways and more puts your hotel in front of millions of people.
Efficient and effective distribution; your revenue numbers post STAAH will put a smile on your face.
An all-in-one platform to attract, convert, analyse and maximise your property's online potential.
Whether you're a small property or a big chain, STAAH's customisable products help you find your digital niche.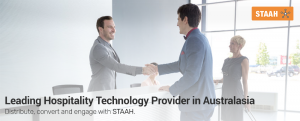 What sets them apart from the crowd?
Technology: Easy to use, intuitive and reliable.
Service: From onboarding to optimisation of your online channels, STAAH has knack of becoming an integral and very hard-working team member.
Futuristic: Digital is an evolving world. STAAH recognises this and has put product development at the centre of its opertions. The beneficiary is you – the property.
Contact
Tel: +64 9 480 8184
Address 27- 29 William Pickering Drive, Albany, Auckland, NZ