Innova Group has worked hard to become Australia's leading specialist Commercial Furniture provider. Simply put, they're not the new kids on the block. And it's not hard to tell why!
Graham Smith, Innova Group CEO opens up about staying one step ahead of the game. "Evaluating world-wide trends really can have an impact locally when it comes to NEW product design and manufacture."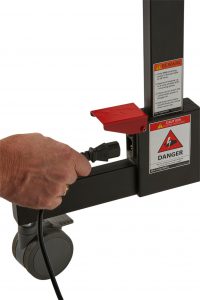 "It's about staying one step ahead of the game. But doing that in concert with your clients and key partners, is what delivers the real magic," says Graham Smith. We've been at this for close on 20 years now, originally launching under the 'Mity Lite' moniker. Mity Lite USA have been setting the benchmark for years when it comes to lightweight, strong tables and chairs. "We are still the sole Mity Lite distributor for Oceania, and proud of it, yet today trading under our umbrella brand, Innova Group Pty Ltd, we've been able to add to our stable of innovative, unique, first class range of commercial furniture," Says Graham.
He added. "Product and price are important, but it's more than that. Our clients tend to think of us as the 'insightful advisor'.
Take the Hospitality industry for example and our newly launched range of Tech Tables. We work with our clients to monitor their usage of the equipment we provided. We have comprehensive discussions and workshop to determine their real needs in terms of conferencing. We pose questions like "if you could design a conference room and start with a blank canvas, what would it look like? How important is the incorporation of technology? Would charging stations be helpful? Access to in-house audio systems? Bluetooth connectivity, so notes and sales-aids could be transferred via Airdrop, Google or Dropbox? What about refreshments? How can innovative naked flip tables enhance service and minimize clean up?"
Graham goes on to make the point that "it's not just management that have a say. No way, it's those on the ground that often provide the greatest insight! What would your staff say if they were asked the same questions? Their priorities may well be different; they see things from a different perspective. To them it might be more about ease of set-up and knock down times. How the products look, durability, maneuverability and versatility."
Graham made a point to emphasise that "it's important the entire process is inclusive, real green-light thinking, and in the end, new products like the V240 & USB Powered Conference Desks (PCD) are the result of really valuable collaboration.
There's something to be said for peace of mind.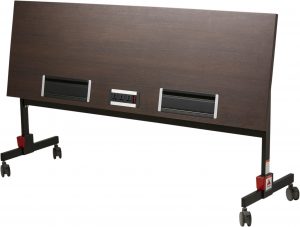 There is no shortcut for experience, expertise, and longevity in the industry. It all makes a difference. The last thing clients want is to invest time, money and resources into specifying new products, only to find two years down the track, the supplier was a "fly-by-nighter" and no longer in business. Or the warranty wasn't worth the paper it was written on.
"A genuine warranty, that actually means something, and old-school personal service wherein you really get to know you customer, that's two criteria right there that have stood the test of time when it comes to conducting business at Innova Group," says Andrew Jones, National Clubs and Gaming Manager. "Whether it's conference or banquet tables, chairs, lounges or gaming stools, naked flip-top tables or cooking stations, carts, lecterns, front & back of house trolleys – we can help with Just about everything for venues where people gather in large number," Andrew goes on to say.
We've been around. And we're not going anywhere.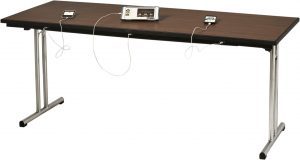 "We pride ourselves on finding the right solution. Our commitment to innovation, it drives the collaboration of new ideas and latest thinking. And most of all, we enjoy it. We love it. And we're pretty confident Experience tells us that working together in concert to make sure you have the right solution to your needs, that's what really counts." Graham Adds
We're here, ready to go.
"Don't hesitate to reach out, email, call or we'll happily come and see you" says Graham. "Since 1999 our desire has been to see our clients succeed. Our aim is not to just win a customer, but keep a customer.
For more information about Innova Group, their products or how they do business email Graham Smith, CEO on graham@innova-group.com.au or call 1800 333 611 today.
Visit www.innova-group.com.au to see their full range of products.
P: 1800 333 611  E: sales@innova-group.com.au  W: www.innova-group.com.au