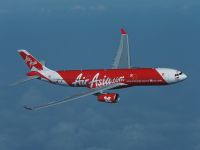 Air AsiaX has confirmed it will boost flights from Kuala Lumpur to the Gold Coast from five to six during the busy summer period from December 1 until January 14.
Weekly flights from Melbourne will also increase by two services and there will be three extra flights from Perth.
"We are pleased to announce an increase in capacity across our Australian routes to cater for soaring demand during the peak holiday season," AirAsia X head of commercial Darren Wright said. "This demonstrates AirAsia's commitment to its Australian routes and our confidence in the market.