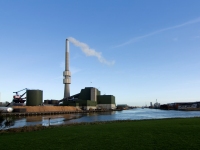 Major international hotel companies demonstrate leadership through new initiative to standardise the industry's carbon measures.
The International Tourism Partnership and the World Travel & Tourism Council are collaborating on a groundbreaking initiative to unite hotel industry efforts to calculate and communicate carbon impact by agreeing on a standardised methodology and metrics informed by the GHG Protocol standards. For the first time, leaders within the hotel industry are collaborating to reach a consensus on a single methodology for calculating carbon footprints and consistent metrics for communicating emissions.
The Carbon Measurement Working Group driven by hospitality members within ITP and WTTC includes leading international hotel companies such as Accor, Fairmont Hotels & Resorts, Hilton Worldwide, Hyatt Hotels & Resorts, InterContinental Hotels Group, Marriott International Inc., MGM Resorts International, Mövenpick Hotels & Resorts, Red Carnation Hotel Collection, Starwood Hotels & Resorts Worldwide Inc, Premier Inn – Whitbread Group and Wyndham Worldwide. The Phase One methodology has had input from Greenview Consulting and has been reviewed by the World Resources Institute.
The Working Group was formed to address inconsistencies in hotel companies' approaches and to devise a unified methodology based on available data. Currently, carbon measurement metrics vary widely which can lead to confusion. Additionally, the number of methodologies and tools in use make transparency within the industry difficult to achieve.
David Scowsill, president and CEO of WTTC states, "The hotel industry recognises its responsibility to mitigate its environmental impact. Indeed many hotel chains globally have set carbon reduction targets. Through this initiative the industry is furthering its commitments to corporate and individual consumers by helping them to understand their environmental footprint. A harmonised approach to quantifying and communicating the sustainability of the industry's products is a firm step towards accomplishing this. We are delighted to be collaborating with ITP and the hotel executives within this Working Group on this historic initiative."
Stephen Farrant, director of the International Tourism Partnership, comments: "Customers and investors rightly want to know about the carbon footprint of the hotels they are dealing with. The fact that 12 global companies in the international hotel sector have come together to achieve, for the first time, this degree of consensus on the complex issue of carbon measurement is testament to both the crucial importance of addressing the carbon issue and the success of the ITP and WTTC joint working group through this first phase."
As part of a multi-phased approach, the group has and will continue to engage a broad cross-section of stakeholders to solicit input and feedback. The objective of the first phase is to have standards available for the 2012 RFP season.
The International Tourism Partnership, founded in 1992 and part of the International Business Leaders Forum, brings together the world's leading international hotel companies to provide a voice for environmental and social responsibility in the industry. It works to demonstrate in a very practical way that environmental and social responsibility makes good business sense. ITP does this by highlighting best practice, offering a range of practical products and programmes and tackling emerging sustainability issues through its collaborative working groups.