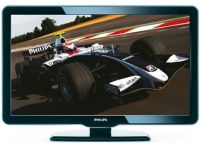 News
Philips Improves Distribution for its Hotel TV Portfolio
Philips has announced that it has moved the Australian and New Zealand distribution and marketing activities of its Hotel TV business to AVICO Electronics.
AVICO's expertise in the hospitality market and its large, dedicated sales network will enhance support, services and customer relations for Philips hotel TV in these countries. The change is effective as of this month.
"To ensure continuity in sales, distribution and customer care and to minimise the impact on hoteliers, system integrators and other business partners, AVICO has completely taken over Philips' regional hotel TV sales and marketing staff and integrated them into our existing national and regional teams," stated Gil Carver, managing director of AVICO Electronics. "We offer a broad portfolio of audio and video products and accessories complementing the Philips hotel TV devices and services."
AVICO Electronics was founded in 1994 and during the past 18 years has dealt with a wide range of customers throughout Australia and New Zealand in commercial and retail. The company's extensive knowledge of audio visual accessories and distribution systems perfectly positions AVICO as a company that is able to support hoteliers in delivering outstanding entertainment services to guests.
Ted Horner, independent in-room technology consultant to the hospitality industry, added, "Having a company such as AVICO, with their experience in AV and accessories, become the Philips distributor means that buyers can leverage off that knowledge and deal with a single company. This, I believe, will prove to be a great advantage to hoteliers."
The Philips' hotel TV portfolio spans four ranges, which cover all segments of the hospitality market and offers everything that hoteliers need to let their guests feel at home including superb picture quality and Smart TV online services like video on demand or communication services.
Philips hotel TV sets are designed with the minimisation of operational costs and sustainability in mind. A completely lead-free design and production process and low energy consumption minimise the environmental impact while additional eco-friendly initiatives for packaging reduction and recycling support Philips' eco-activities in the TV business.