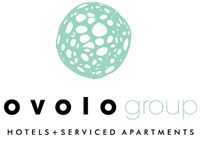 Hong Kong-based Ovolo Group has announced its purchase of Somerset Gordon Heights in Melbourne for $11.7m from Ascott Ltd
and says it plans to renovate and refurbish the property in "distinctive Ovolo style to offer cool and contemporary city living".
The property is located in Little Bourke St near the Melbourne CBD and comprises 43 apartments, ranging from studios to one- and two-bedroom units as well as three penthouses with terraces overlooking the city.
The hotel when it reopens will offer the choice of daily or monthly accommodation options.
The group launched in 2002 and is now one of the leaders in Hong Kong's hotel and serviced apartment industry currently owning and operating six hotel and serviced apartment properties in Hong Kong Island and West Kowloon. The group positions itself as delivering guests "ground-breaking concepts in urban living" with properties that are aimed at making people feel at home with a focus on sustainable design.