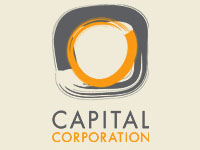 Australian based Capital Corporation is proposing to build a $150 million five-star resort, prestigious residential accommodation, world-class golf and recreation complex
designed by legendary golfer Jack Nicklaus. The resort is planned for a 240ha site east of Wine Country Road, adjacent to the Vintage development in the Hunter Valley.
Capital's managing director, Greg Taylor, said Jack Nicklaus had chosen the site for one of his 25 unique signature clubs around the world.
"This project includes an international standard golf course, a clubhouse and five-star 50 room hotel, over 250 luxury villas and apartments providing short stay accommodation and around 300 residential dwellings," Mr. Taylor said.
An application was lodged with Cessnock Council back in 2005 to allow the golf course to be considered on land adjacent to the Vintage Country Club at Pokolbin. This land had previously been identified by the council as suitable for a tourist development.