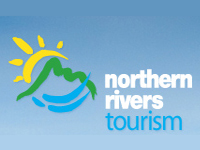 News
Mantra and Northern Rivers run joint campaign
Mantra on Salt Beach at Kingscliff in northern NSW has joined forces with Northern Rivers Tourism in a $35,000 cooperative marketing campaign aimed to drive more visitors to the region.
Mantra Group director of marketing Ken Minnikin said the campaign will showcase the region as an ideal location to 'reinvigorate your mind, body and spirit in Northern Rivers'.
"Our aim is to build the tourism business for the region by implementing an integrated marketing campaign utilising print, radio and the internet, which can only benefit everyone who lives and works in the Northern Rivers region," said Mr Minnikin.
"This dual commitment also highlights a unified approach to the future of tourism in the region and shows the mutual support between Mantra and Northern Rivers Tourism."
The campaign will target visitors from the Gold Coast, Brisbane and Sydney, highlighting short breaks at Mantra on Salt Beach until April 2012.
To kick off the campaign, Mantra on Salt Beach will be promoting their stay three nights, pay for two deal from $217 per night in a one-bedroom apartment.
Northern Rivers Tourism CEO Russell Mills said Mantra has always shown a strong commitment to destination marketing and their Kingscliff properties are becoming very popular among target audiences in South East Queensland.