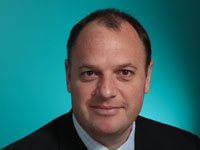 Feelings over the star rating scheme's assessment procedures are running hot on Queensland's Sunshine Coast.
So much so that the AAA Tourism CEO Peter Blackwell has agreed to meet with accommodation providers in Noosa on 5 March.
The managers of Ivory Palms in Noosa have offered their conference centre for the venue.
"This is an opportunity for resident managers to voice their concerns and frustrations directly to the CEO of AAA Tourism," said Woody Dass of Sandy Beach Resort Noosa.
"It will be beneficial to go into this meeting organised, well prepared, concise and as professional as we can. Knowing the CEO's position and outcome of this meeting will be useful."
Time & place: 4pm 5 March, Ivory Palms Resort, Hilton Tce, Noosa. For more information contact Melissa on 07 5473 1700 or [email protected]