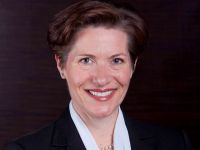 Sofitel Luxury Hotels has welcomed its first woman to the role of general manager in Australia, following several new GM moves at its Queensland hotels and an international relocation for general manager Tony Chisholm next month to the highly anticipated Sofitel So Singapore.
Sofitel Gold Coast Broadbeach has announced the appointment of Amery Burleigh (pictured above) to the role of GM, effectively making her the first female general manager in any Sofitel Australia wide. Ms Burleigh joins the Gold Coast team straight from two years as executive assistant manager at sister property, Sofitel Brisbane Central.
She replaces Marcus Hanna who has been appointed general manager of the Sofitel Brisbane Central, effective June 2012.
Sofitel Brisbane Central's current general manager Tony Chisholm will relocate to Singapore in June, and is excited to become general manager of the contemporary 'boutique hotel' labelled Sofitel So Singapore.
Set to open in mid 2013, the Sofitel So Singapore will become the latest addition to the luxury network in Asia, and the world's third Sofitel So label hotel following the Sofitel So Mauritius (designed in collaboration with Kenzo Takada) and the Sofitel So Bangkok (with Monsieur Christian Lacroix) launched in February this year.
Accor has also announced the appointment of Shelley Richards to the role of general manager of Hobart's biggest multipurpose dual hotel and conference development.
Shelley will oversee the operations of both the historic 1834 Mercure Hadleys Hobart Hotel as well as its newly opened 21st Century apartment extension – Grand Mercure Hobart Central Apartments.
Hobart-born and raised, Shelley has more than twenty years of experience within the hospitality industry, including a previous four year stint at Mercure Hadleys Hobart Hotel as front office manager.