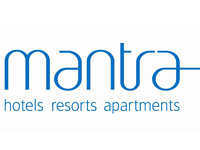 Mantra Group has consolidated its Australian trade sales team to encompass all domestic, inbound, retail, wholesale and online leisure sales activity in a move towards a more cohesive approach to travel trade activity.
The team will adopt a client specific approach to leisure sales activity, replacing the sector specific activity previously undertaken.
"We wanted to create one streamlined trade environment whereby our clients have one point of contact for all sales activity and under this new structure our key account managers can liaise on all aspects of distribution," said group director of sales, Kent Davidson. "This will make it even easier for travel trade clients to deal with Mantra Group and allow key account managers to have a more in depth relationship with their clients across all leisure market sectors."
The new structure will consist of a team of 10 based in Mantra Group's Gold Coast, Sunshine Coast and Sydney offices who will report to newly appointed director of trade sales leisure, Paula Maxwell – already well known to the travel trade having been with Mantra Group for five years as national sales manager Leisure and more recently as director of sales domestic & online.
The NZ Trade Sales for corporate and leisure will continue to be managed by Sara MacLeod, director of sales New Zealand, based in Auckland.