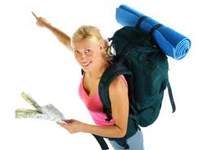 A fake website, now closed, was used in an attempt to scam overseas backpackers looking for work as fruit pickers in Western Australia's South West.
Consumer Protection and WA police have received reports from concerned consumers that the website – www.orangeshill.net.au – offered jobs and accommodation and requested deposits be sent to a prepaid credit card account. It was confirmed that the farm in Manjimup referred to on the website did not exist.
Commissioner for Consumer Protection Anne Driscoll said it is common for scammers to target travellers who are trying to secure employment and accommodation upon their arrival in Australia. "Travellers should be instantly suspicious when an employment agent asks for fees to be paid to secure the job and the accompanying accommodation," Ms Driscoll said.
"There have been many cases where backpackers have been left out of pocket after handing over their money and giving their personal details, only to find out afterwards that the job doesn't exist and they have become the victim of a scam. Job-seekers responding to advertisements online should have a healthy amount of suspicion and carry out research into any employment agent who they plan to engage."
In Western Australia, employment agents must be licensed and are not permitted to charge fees to prospective employees, only employers pay for services.
"If job-seekers are asked to pay fees to secure employment, they should refuse and report the agent or their website to Consumer Protection immediately," the commissioner said.