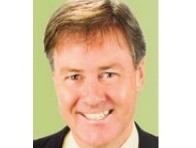 Queensland and Australia has its biggest promotional opportunity for its tourist and accommodation investment industry ever in the upcoming months and it means opportunities for all professionals in the management rights industry.
The visitation of 29 world leaders to Brisbane and Cairns in November this year for the G20 leaders conference will see more than 4000 delegates and 3000 journalists visiting Queensland from 10 to 21 November to expose our attractions to the rest of the world.
ARAMA members are advised to familiarise themselves with the largest international gathering ever brought to Australia to be aware of the logistic restrictions imposed by security yet to seize the opportunities to promote the region to our global visitors.
Delegations will be staying not only in booked out Brisbane from before November until the new year and beyond with accommodation from the Queensland border to beyond the Sunshine Coast and Toowoomba has been taken up by international support teams and local police and security services. What has been described as the largest international delegation to ever visit Queensland, the opportunities to have the world exposed to South East Queensland and the tropical far north of the state is a unique opportunity for managers to promote their venues and the local attractions to the leading global media communicators in terms of journalists, television teams and feature writers and photographers.
ARAMA members are urged to jump on the G20 web site www.G20.org which will continue to be updated on all aspects of the visit, including security issues, motorcade restrictions and activities. It should be remembered that 17 November is a public holiday in South East Queensland to ease CBD congestion in Brisbane city. The challenge for the tourist, holiday, visitor business and permanent and accommodation industry is to demonstrate that we are an international destiny, safe secure and with a myriad of attractions and value for money opportunities.
Importantly we cannot rest on our laurels. We must clearly demonstrate that Queensland and Australia are international safe visitation centres and security is a prime issue. If apartment residents in restricted areas of the city do not act now to fix security issues, come G20 time, they could find themselves locked out or with severely restricted access to their buildings. The only recourse is for bodies corporate to proactively ensure their complex is prepared and all residents are informed of their responsibilities. This could become an issue for small complexes with no on-site manager to take on the arduous tasks.
Resident managers should be aware that all unit owners and bodies corporate, particularly those in small complexes without an on-site manager, do their due diligence in the lead up to the G20 to avoid implications from security breaches and unhappy residents. Bodies corporate need to take responsibility to ensure their complex is prepared and residents are notified of any restrictions if their building is within a CBD restricted area.
The Queensland parliament has passed special legislation to provide security coverage for the 17-day period in November and the legislation, G20 (Safety and Security) Bill 2013 – Queensland Legislation, provides guidance for the month in which it is in place.
It is imperative that all Brisbane residents understand the effects of the G20 on their buildings that may include total lock out, restricted entry to the building and common areas, heavy police presence and gridlocked traffic in the CBD. Unit managers should take the following tips on board to ensure they are prepared when the G20 comes to town:
• Ease residents into any changes in the building by implementing security recommendations as soon as possible and ensuring that information is readily available.
• Work with the G20 group liaison officers to get accurate information and organise body corporate briefings. A member from the G20 group can visit your building "undercover" and identify any basic security issues, which is helpful if your complex is small.
• Put together a two-way communication strategy and G20 timeline for keeping all residents informed and make sure they ask questions – ensure all information is sent to all units in both soft and hard copy and clearly available in a central place in the building.
• Identify and train an in-house G20 liaison so residents have a central point of contact if they need information. The G20 Group can assist with this.
• Ensure all building staff including front desk, cleaners and security are aware of their obligations throughout the summit and are able to identify basic security issues and threats.
• Consider having a full-time G20 trained security guard on site for the duration of the summit.

To get in touch with a G20 Group liaison officer visit www.police.qld.gov.au/g20

It is important that we take on board these issues as the state prepares for the 2018 spectacular with teams and events been given their first look at one of the key infrastructure projects for the Gold Coast 2018 Commonwealth Games and event and accommodation centres across the state.
Premier Campbell Newman said the Commonwealth Games Village development project at Parklands was one of the largest urban renewal projects ever undertaken on the Gold Coast and another important boost for the density living accommodation trend for holiday and permanent living.
"The Commonwealth Games Village will provide essential services and accommodation for 6500 athletes and officials in games-mode and will be one of the games' most significant legacy projects. This project will inject an estimated $500 million into the local economy over the next five years and will generate more than 1500 jobs during its construction phase.
"Overall, the Commonwealth Games and associated projects are expected to generate approximately $2 billion in economic benefits to the state and generate up to 30,000 full-time jobs," the premier said.