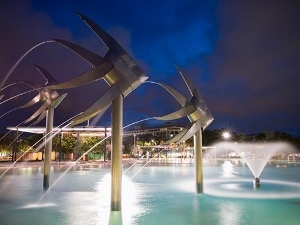 Industry
Cairns urged to prepare now for G20
With more than 2000 visiting delegates and media expected to converge on the city for the G20 Finance Ministers Meeting in September, Cairns residents are being warned to prepare now for its effects.
Archers Body Corporate Management is encouraging unit owners in the CBD to make allowances for the influx of visitors to the city which will result in increased security, traffic and some restrictions. Archers regional manager Stephen McCulloch said while the meeting won't have as many intrusive implications as its Brisbane counterpart, unit owners should still remain vigilant.
"While the impact on the city will be minimal for the Finance Ministers' Meeting compared to the G20 Leaders Summit in Brisbane, we are encouraging all residents to just be prepared and keep in mind that it won't be a typical weekend," Mr McCulloch said. "Now is the perfect opportunity for all residential complexes, especially those around the CBD and Cairns Convention Centre, to review security, work health and safety and emergency procedures to ensure everything is up-to-date."
"We are also encouraging bodies corporate to begin communicating now with residents to give them an idea of what to expect in September so they aren't alarmed or inconvenienced during the event."
Mr McCulloch had the following best practice tips for residents in the lead up to the G20 Finance Ministers' Meeting:
• Take this opportunity to review complex policies including security, insurance, work health and safety and emergency procedures to ensure everything is current in the unlikely event of an emergency.
• Plan travel carefully for the duration of the conference – traffic will be heavy around the Cairns Convention Centre and there will be some restrictions so keep in mind that there may be some non-typical delays to your travel.
• Monitor parking at your complex – if you don't have a controlled or secure car park it's a good idea to consider hiring a security or parking officer to keep across parking issues that might arise from the influx of traffic such as unauthorised use of your parking areas.
• Be aware but not alarmed – visible security will be tighter in the city and around the conference vicinity. Police presence is expected to triple for the event as an extra 700 police officers move into the city so residents shouldn't be concerned if they see extra police and security around.