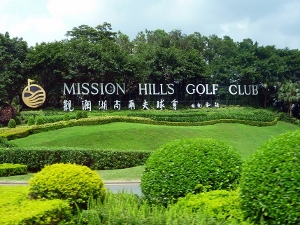 Novotel Vines Resort and Golf Club has signed a reciprocal agreement with Mission Hills Golf Club in China – one of the most famous and best-known cluster of golf courses in the Asian region.
The Vines is the only Australian Golf Club that has the exclusive reciprocal agreement with all these seven courses, namely Leadbetter, Rose-Poulter, Annika, Els, Faldo, Ozaki & Vijay.
Recognised by the Guinness Book of records as the largest golf course in the world with the 20km² complex featuring twelve 18 hole courses, the Vines Resort Golf Club members will be able to play for free (no green fees) when they visit Mission Hills.
These courses have all been designed by golf's greatest legends and architects, therefore Mission Hills is well established in the region as the "cradle of golf" in China, also hosting The World Cup of Golf and the Asian Amateur Championship.
All players are welcome to stay in-house at the magnificent Mission Hills Resort Hotel and enjoy the fantastic facilities available to Vines members. In addition to having access to the seven golf courses, Vines members golf clubs will fly for free and enjoy a generous baggage allowance of 2 bags up to 23 kgs each (46kg total) in economy with China Southern Airlines, via Guangzhou.
But of course being a reciprocal agreement, Chinese members can also play the magnificent 2 X 18 holes at The Vines Resort in the Swan Valley near Perth whilst utilising the luxurious accommodation at Accor's Novotel resort located on the golf course The Novotel Vines Resort is located in the picturesque Swan Valley, just minutes from the world renown wine region featuring award winning wines, etc etc
This is expected to boost interest in visitation to WA from big spending avid Chinese golfers & tourists who look for experiential travel in beautiful locations such as the Swan Valley, Perth