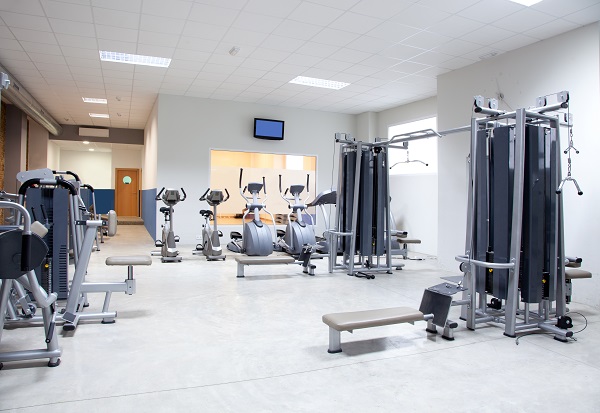 Management
What to look forward to: modern accommodation fitness facilities
With more guests looking to take their fitness regime on the road wherever they go, we are seeing a trend in high-end fitness equipment offerings at accommodation facilities worldwide.
Gone are the days of a tiny hotel gym with nothing more than a bike and a couple sets of dumbbells. Now, accommodations that really want to set themselves apart are furnishing their gyms with top of the line cardio options combined with plenty of strength training machines to meet their guests' needs and preferences.
So what do you have to look forward to?
Premium commercial fitness equipment
As health becomes a topic on everyone's minds, more people are making the effort to take their fitness seriously. Fitness is an essential feature of exclusive hospitality.
Providing commercial machines that hold up to constant usage is crucial. The motors built into commercial-grade machines are much stronger and can withstand hours of use, ensuring the investment accommodation facilities are making will pay off in the long run. A facility with world-class biomechanically engineered equipment is researched and tested to meet every exerciser from beginner to fitness professional.
Safety first
Another important factor weighing on any manager's mind is the safety factor. Guest safety is of top concern and with any gym equipment on premise, there is always a safety risk. This is why managers are now turning to top of the line models that come with built-in safety features. This not only gives them the peace of mind in knowing their guests are safe, but also dramatically reduces the liability risk.
The premium equipment options you'll find in most resort and accommodation facilities tend to be very straightforward and easy-to-use with start-up prompts and clearly marked diagrams or instructions for those who need assistance.
The gyms of today are very much 'done for you', so to speak, meaning you won't need to have a lot of exercise background to be able to get started. It's important that these accommodation properties cater to individuals of all fitness levels so providing these guidelines is essential.
Custom design
For accommodation properties looking to maintain a certain feel in their gym, this is now becoming more possible than ever with more equipment choices at their fingertips.
Manufacturers are now offering unlimited colour options for the upholstery and frame of their equipment, making it easy for managers to complete the look they are going for. Every gym can be enhanced, adapted visually and customised to the architecture and the space style. At high-end resort and accommodation facilities, image is everything and this no longer has to be sacrificed in the fitness space.
Fitness goes digital
Another trend you'll be seeing at a number of accommodation facilities worldwide is the latest of technology being incorporated into the fitness machines.
Cardio machines, for instance, now offer full-scale LCD screens so users can easily tune into their favorite show while away on a relaxing vacation or business trip, all while exercising. Additionally, with top of the line cardio machines, guests can stay connected wirelessly to their iOS or Android device.  Doing so enables integration with their favorite apps to track their workouts and stay connected to what matters to them.  Users also have the option to pick from a variety of different landscape courses, adding an element of realism to their workout session.
The latest in strength equipment offer QR codes that users can scan to access a variety of tools such as access to workout demonstrations so no trainer is required, track calories and share results through integrated apps. Accommodation facilities are doing everything they can to encourage guests to keep up their health and fitness program and are going that extra mile to give them the equipment to do it.
Customer support and service
With the trend towards high quality fitness products, you'll also be seeing higher level customer support. Companies that offer a 'complete solution' understand that hotels and resorts need comprehensive maintenance packages as equipment is maintained on a regular basis.
Keeping fitness facilities continually serviced by a proven support network with factory-trained technicians, guarantees a quick response time so hotel managers gain a greater peace of mind that equipment downtime is kept to a minimum and will perform at peak levels for years to come. It all comes down to giving guests what they want for a relaxing and enjoyable stay. Customer satisfaction leads to customer loyalty and ultimately an increase in occupancy rates.  Fitness should never be sacrificed and an exceptional training experience will remain in the memory of your guests and offer you true value for your investment.