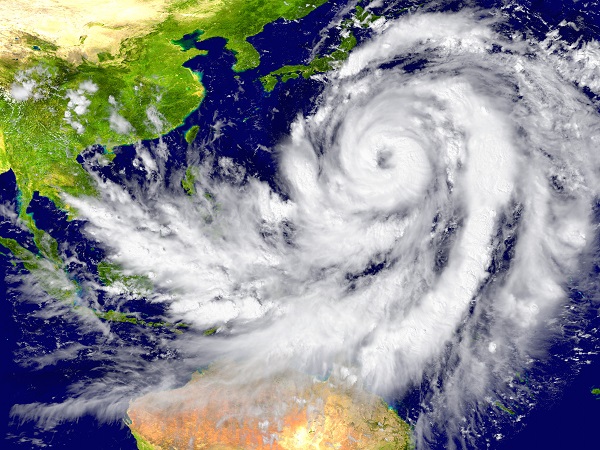 As long as we can remember, Australians have been menaced by intense storms due to the size, shape, and location of the Australian continent. Our continent provides the perfect spawning ground for cyclones, severe thunderstorms, tornadoes, and even super-cells.
And… it's predicted, due to climate change, that Australia's storms are likely to grow stronger and more frequent in the years to come.
The 2016 storm season has started! So, what can you do to prepare for the unexpected and minimize any impact for now and into the future?
Firstly, here's a great 3D link to what you can do around your home… https://www.brisbane.qld.gov.au/prepare–storm–season

Window maintenance 'glass is dangerous' – clean the tracks of your windows and your doors too. If there is any dirt lodged in the corners or the sides, gently remove it using a strong but non-abrasive cleaner. Pipe cleaners are good for this purpose or something small and slim which won't damage paint work or the surrounds. Next, check the sealant around the edges of your windows.  Some people have vinyl which    also needs checking.  Ask yourself if it's firmly in the right place and looks clean – with no pitting or erosion.  If it is tight to the window, it is in good health.  If it is loose or starting to wear away then it will need replacement because it means that the edges could give way, causing the glass to blow-out during bad weather.
Keep your garden tidy – trim low hanging and overgrown branches that are sitting close to your property.
Conduct a maintenance check – if your home has been exposed to storms in the last few years (or if it's an older property) it may pay to hire a qualified tradesperson to come and evaluate your property and ensure everything is secure. Some great starting points are to check your roofing and gutters for any loose fixtures.
Secure loose items – If high winds or storms are forecast, secure loose items outside the home or store them away. This includes outdoor furniture and children's toys.
Take out home and contents insurance – in the unlikely event that your home sustains significant damage as a result of storms, flooding or bushfire activity, appropriate home and contents insurance will be essential to mitigating financial loss. The same goes for car insurance, especially if you don't have anywhere undercover to park.
Register your pets – while your furry friends might appear to be secure in your yard on any normal day, in incidences of extreme weather activity gates can blow open, fencing detaches or frightened pets could find a way to escape looking for reprieve from the elements (should you not be home to bring them inside). Registering and microchipping your animals is highly recommended in the event that they should find themselves far from home.
Bushfires – if you live in a bush fire area, have a plan in place should you, your family, or your property be at risk.