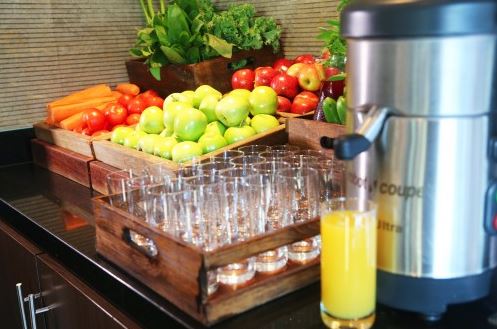 News
Swissôtel Sydney celebrates annual vitality week
In the week of March 20-26, 2017, Swissôtel Sydney announced it will deliver a range of healthy menu items and activities designed to help guests maintain their mental and physical wellbeing.
Vitality week aims to raise the awareness for Swissôtel's global vitality programme, which is in effect year-round, and offer guests access to local jogging maps, vitality guides curated by alpinist and travel writer John Harlin, welcome vitality drinks made with fresh fruit and vegetables and in-room digital detox guides on turn down.
Vitality week highlights:
Daily walks – Swissôtel Sydney staff members will lead guests on a 5km walk around Sydney landmarks such as Hyde Park, Royal Botanic Gardens and the Sydney Opera House twice a day at both 7.30am and 6pm.
Locally brewed kombucha – A fermented effervescent tea that is known to provide excellent health benefits including immune boosting, detoxification and strengthening of the joints.
Vitality breakfast bowls – Picking up on the current breakfast food trend, guests can look forward to specials such as chia seed oatmeal porridge with almond milk and berries as well as sweet coconut quinoa with sticky mango in place of the regular breakfast buffet.
5-a-day lobby display – The internationally well-known '5-a-day' initiative aims to improve public health by encouraging people to eat more fruit and vegetables. In many countries, people are told to consume five portions of fruit and vegetables each day. Swissôtel Sydney will have a fruit display in the lobby for guests to help themselves to throughout the day.