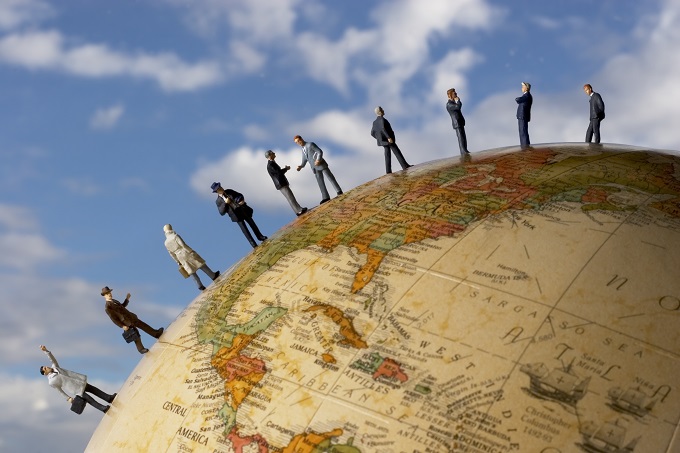 Management rights, whether permanent, short-term (or holiday-let), hotel or motel; can benefit from overseas or inbound business. Although the term overseas, or even global, markets can sound daunting at first…
If you have been working in this market segment, some insights should help to increase market share by focusing on the right markets and approaches.
The selection of markets is based on many visitors but even more importantly, on the degree of difficulty in developing the market. New Zealand is the biggest market but many Kiwis stay with family and friends, choosing cheaper options when they do stay at a hotel.
Asian markets
Owing to the proximity to Asia, relatively short flying times (7-10 hours from most parts of Asia), flight availability, and low cost; Australia is a desired destination for much of Asia. The best way to look at this market is to segment it into A (as most important), B and C. It is important to remember that different markets, prices and your property's unique attributes  play a role what markets to focus on.
Based on numbers, sophistication of the markets in terms of international travel, and GDP per capita; China, with one million travellers to Australia, Japan and South Korea are the three key markets in terms of the number of travellers and spend per traveller.
Malaysia, Hong Kong and Singapore are our secondary markets.
Lastly, Indonesia, Malaysia and the Philippines are difficult to develop due to limited number of people with credit cards, as well as low income, which makes long haul travel prohibitively expensive.
European markets
Similarly, there are three key markets in Europe; UK, Germany and France due to population-size, high disposable income and sophistication that make these populations relatively easy to attract. Italy, Switzerland and the Nordic countries fall into a second group.
North America and Canada
Both countries jointly contribute to significant overall visitor numbers, room nights and overall spend.
Most popular destinations
The city or destination in which your accommodation property is located and what part of the city, largely determines the countries that will be easiest to attract.
If your hotel is in Perth, Indonesia and Singapore are very important countries. Overall, Sydney, Melbourne, Gold Coast, Cairns and Perth have traditionally been the biggest recipients of overseas travellers. Hoteliers and moteliers located outside of these centres should not lose heart as overseas travellers with special interests, or who visit for the second or third time, like to have a different experience and visit less-frequented places as well as 'the outback'.
Type of overseas business
Free independent traveller – The more advanced the economy and higher GDP per capita, the more sophisticated and experienced the traveller who often travels overseas for work and leisure and correspondingly is more independent. Most of the advanced economy travellers use different products and seek unique experiences, especially if it is their second or third visit; such as self-driving in remote areas.
Group travel – The less developed the economy, lower the income and often less mature the travel market; the larger the groups. Examples of different group types are: the ad hoc, the group series, company incentive travel groups, plus school and sporting groups.

Sources of business
Depending on the size of your serviced apartment, hotel or motel and need to develop other markets; your interest, time, commitment and budget; an array of different techniques are available to you.
The easiest option is to work with online travel agencies who are global travel wholesalers and on these platforms, you can develop products or promotions specific to certain markets with a territory manager. Expedia, Booking.com and Agoda each have strong presence in Asia.
Another way is to work with inbound tour operators who work closely with traditional overseas wholesalers but are based in Australia. Some of them will be in your destination but most of them are in Sydney and Melbourne and you can develop close working relationships via telephone and email before meeting them in person.
Australian Tourism Exchange (ATE) is an annual trade show with some 500 Australian exhibitors and thousands wholesalers and Australia specialists from every corner of the world. Sales missions to China and other countries in Asia are often organised by local tourist offices.
Social media and blogs play an important role and some hotels and hotel groups deliver high quality content in Asian languages through online media, resulting in direct bookings. Increasingly, young Asian travellers use these channels to book.
Catering to the Asian market
Some hotels and serviced apartment hotels focus on this market with special offerings; such as Green or Jasmin tea, rice crackers, slippers, noodles and staff who speak Asian languages In some instances, properties will have designated entire floors to cater to the Asian market. Having a specific language option on your website can be an important attribute.